SpotlampE's New Punjabi Track 'Impress' By Vicky Thakur Is All Set To Storm The Music Charts
SpotlampE, announces the launch of its next Punjabi track- 'Impress' by Vicky Thakur. The upbeat, groovy track is now available on the official Youtube channel of SpotlampE and will air on 9X Tashan, 9XM and on 9X Jalwa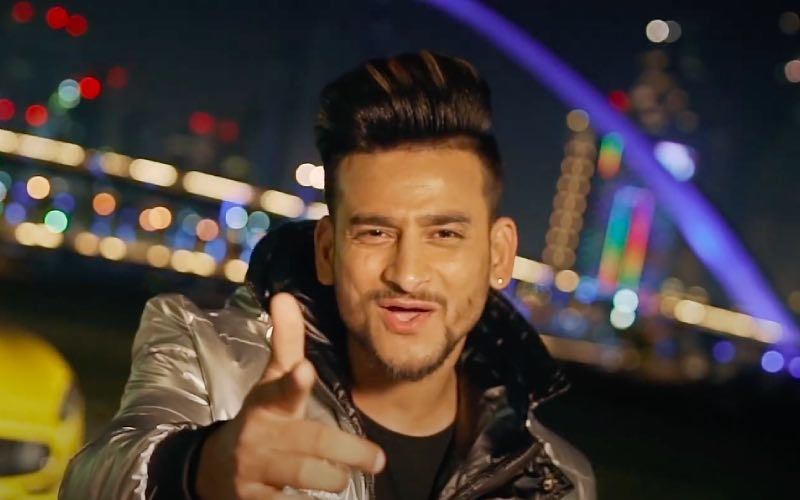 Punjabi music singles are trending big-time this season and India's powerhouse music destination 9X Media is sparing no effort to ramp up the entertainment quotient. 9X Media's homegrown platform for original music, SpotlampE, announces the launch of its next Punjabi track- 'Impress' by Vicky Thakur. The upbeat, groovy track is now available on the official Youtube channel of SpotlampE and it is also been aired on 9X Tashan, 9XM and on 9X Jalwa. Vicky Thakur is a renowned name in the Punjabi music industry. He has lent his voice to many smash hits in desi pop culture such as Ferrari, Murder Case, Dilli Ki Chori. Adding another feather to his cap, Vicky Thakur is all set to release his next single Impress. He has sung and also performed in the music video.
Commenting on his new single multi-talented singer Vicky Thakur said, "I am thrilled to be associated with SpotlampE for my latest track Impress. This is a high octane, peppy track with foot tapping music and zestful lyrics. The music video highlights the essence of the song, which is the boy trying to impress a girl with his brand-new Maserati car. We had an awesome time recording and shooting the song. I hope music lovers will enjoy listening to 'Impress' as much as we did while creating it. I am extremely pleased to collaborate with 9X Media as the combined reach of SpotlampE, 9X Tashan, 9XM and 9X Jalwa will take this song to a wider audience in India and across the globe. Thank you SpotlampE for believing in my vision and giving me a fantastic platform to showcase my non-film track and to bring it into the spotlight."
Composed by G Skillz, the lyrics of Impress are penned by Monty Hunter. The song is produced by Nipur Varshney and 'The James Only' has directed the Music Video of 'Impress'.
Commenting on the launch of 'Impress', Rajitta Hemwaani, Chief Content & Operating Officer, SpotlampE said, "At SpotlampE, we constantly strive to associate with artists who resonate with the heart and soul of the young tribe. We are excited to present 'Impress' by Vicky Thakur! The song is packed with desi swag, groovy music and youthful lyrics. We are sure this song is going to be a chartbuster."
'Impress' will be promoted on-air and also across social media handles of 9X Network channels - 9XM, 9X Jalwa and 9X Tashan. The track will be available across all leading music streaming platforms.
Stay tuned to SpotlampE's YouTube page for the latest song – 'Impress' by Vicky Thakur!

Image source: YouTube/ SpotlampE