SpotlampE Song 'Balliye': First Look Of Song Sung By Akshay Ft Kavi Looks Interesting; This Punjabi Track Promises To Be A Heart-Winner
The first look of SpotlampE song 'Balliye' sung by Akshay Ft Kavi is out! The poster of the music video is refreshing and all things LIT. The Punjabi release is all set to win the hearts of music lovers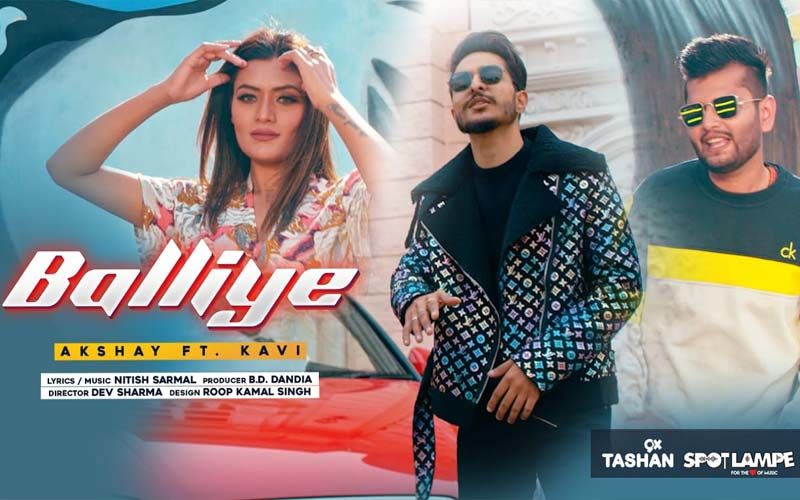 SpotlampE is the best platform for new music. After the release of singer Sunidhi Chauhan's interesting song Ranjishein, and the Marathi rap number Rapchics, SpotlampE is gearing up for the release of another new song. SpotlampE is getting ready for the release of a Punjabi music video titled 'Balliye'. Just before the release of the peppy track, the first look of Balliye is out. Yes! You read that right. The poster of the music video 'Balliye' is finally released.
The first look of SpotlampE song Balliye is all things LIT. The song sung by singer Akshay and it features Kavi. The poster of the music video is refreshing. The poster of the song looks intriguing and interesting, piquing the interest of the audience and listeners. From the first look of the song Balliye, it looks like this Punjabi release by SpotlampE is all set to win the hearts of music lovers. The music video appears as a treat to music lovers who enjoy peppy Punjabi music.
The song is sung by Akshay ft Kavi and the music is composed by Nitish Sarmal. The lyrics of the Punjabi song Balliye are also penned by Nitish Sarmal. The song is recorded at Nitish Studio. And, it is curated and conceptualized by Akshay and Kavi. The arranger of the song is by BPM Singh (EQ Army), as well the mix and master. The music video of Balliye is directed by Dev Sharma and it is produced under the banner DR Series. The performers in Balliye are Priya, Sonia, Gracy, Sahil, Rohit, Abhishek, Jiteshwar, Manav
Meanwhile, SpotlampE's song Rapchics released recently. The song is sung by Huma Sayyed and Varun Likhate. The Marathi rap cum dancer number is perfect for festive occasions. On the other hand, Sunidhi Chauhan's song Ranjishein is a mellifluous single which will leave one mesmerized.
Image source: Team SpotlampE