'Snowman': Gippy Grewal And Rana Ranbir Collaborating Again For The Upcoming Film; First Look Poster Is Out
Gippy Grewal's bankrolling project 'Snowman' initiates its shooting from Wednesday. Here's the first look poster of the movie.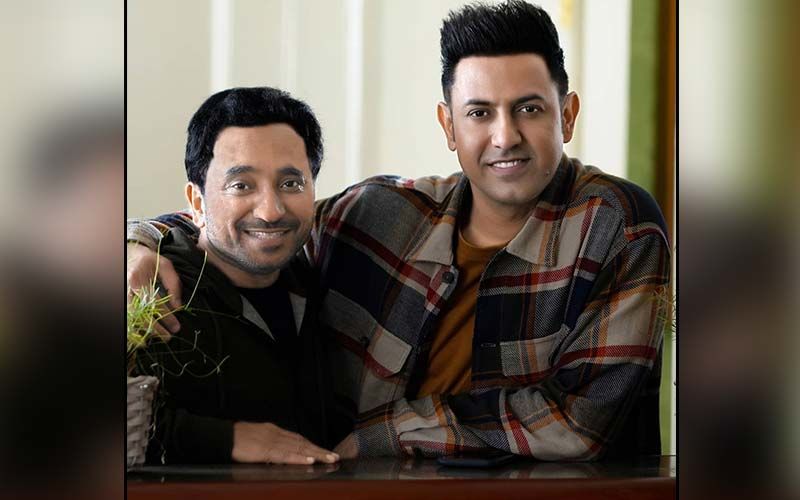 If you are a die-hard fan of Movies and music, here's we have great news for you. Pollywood actor cum singer Gippy Grewal is collaborating with Rana Ranbir who is known for his acting and directing skills. Gippy Grewal's bankrolling project 'Snowman' gears up to begin its shooting from Wednesday i.e 27th January.


Gippy Grewal and Rana Ranbir both took to their esteemed social media and uploaded the first look poster of 'Snowman' which is beyond words. In fact, Neeru Bajwa has also shared the poster on her social media which seems she can be seen in one of the lead roles of this movie. The poster is made in blue and white background showing a scenery of snow-covered land. But the blood stamps over the snow make us wonder if the movie would be a suspense thriller. Take a look:
Coming to the credits, Superstar Films and Aman Khatkar Productions are presenting 'Snowman' which is directed and written by Rana Ranbir. This will be Gippy Grewal and Aman Khatkar's bankrolling project for 2021. Along with Neeru Bajwa, Jazzy B can also be seen holding vital roles in the movie.
This is not the first time Gippy Grewal and Rana Ranbir collaborated for a movie. Be it 'Ardaas', 'Ardaas Karan', 'Manje Bistrey 1', 'Posti' or 'Maa', all of these hit movies were made by this famous duo. We are waiting for 'Snowman' to get added soon to the hit list for this year.




Image Source: Instagram/officialranaranbir/gippygrewal