Jaani Shares A Picture With Sunanda Sharma From The Sets Of 'Baarish Ki Jaaye' Featuring Nawazuddin Siddiqui
Punjabi artist Jaani wrote the lyrics of 'Baarish Ki Jaaye' featuring Nawazuddin Siddiqui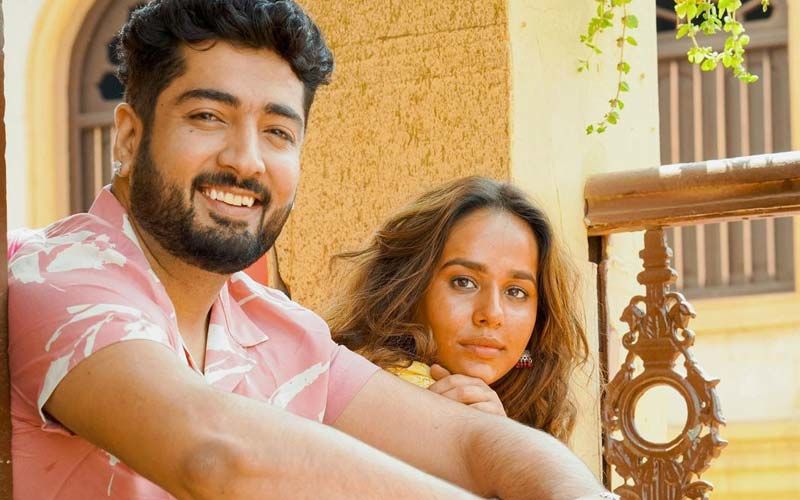 Noted Punjabi lyricist Jaani is on the could nine these days as he has signed up for pretty big projects in 2021. From creating the sequel of the super-popular Punjabi song 'Titliyaan' to pen down the lyrics for the Hindi music video 'Baarish Ki Jaaye' featuring Bollywood's talent treasure Nawazuddin Siddiqui, the Punjabi artist Jaani is busy executing his projects.
Currently, the music video 'Baarish Ki Jaaye' is at the peak of promotional activities. It is going to be released on 27th March. The stars of the song Nawazuddin Siddiqui, Sunanda Sharma and Jaani are have taken to their social media handles and made several posts regarding the song. Jaani recently posted a picture with Sunanda Sharma and kept his fans updated with the new song. The picture was taken from the sets of 'Baarish Ki Jaaye'. Along with the picture he wrote, "Yaar Mere ki Nazzrein hai'n DARIYAA Dubaa sakti hai'n #BAARISHKIJAAYE #27th @sunanda_ss ! #JAANI"
The music video is directed by Arvind Khaira and sung by B Praak who has won the National Award for the song 'Teri Mitti' from the movie 'Kesari'. The trailer of the music video has just released and it garnered an overwhelming response from the audience.
Image source: Instagram/jaani777