Jassie Gill Shares A Picture With Daughter Roojas And We Are In Love
Punjabi singer Jassie Gill posted an adorable picture with daughter Roojas on his Instagram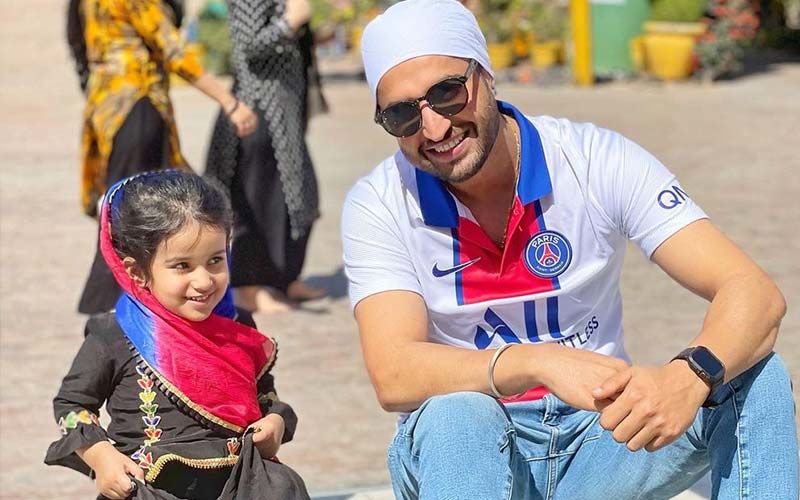 Pollywood singer Jassie Gill is having a fun time nowadays after releasing his latest song 'Oye Hoye'. Recently the artist took to his social media and shared a dose of cuteness with all of us. Wondering what is it? Jassie shares an adorable picture with her daughter Roojas Kaur Gill.


In the picture, you can see Jassie Gill is wearing a striped collar t-shirt in green and yellow shades. Along with the t-shirt, he went for shorts and glares. But the most beautiful part of the picture was his little munchkin Roojas. Wearing a vibrant little dress and shows, Roojas can be seen spending some time with daddy Jassie. Adding a heart sticker to the picture, Jassie Gill posted it on his Instagram and his fans are showering love reactions and overwhelming comments since the picture got posted.
Not only just this picture, daddy Jassie loves to share videos and pictures of Roojas frequently. A few days back, after releasing 'Oye Hoye', he took to his Instagram profile and posted a show motion video with Roojas and this video has our hearts. Take a look.
Image Source: Instagram/jassie.gill