Moon Child Era: Diljit Dosanjh Embarks A New Journey Of Spirituality Through The Intro Video Of His Upcoming Album
Diljit Dosanjh's 'Moon Child Era' is releasing on 22nd August, 2021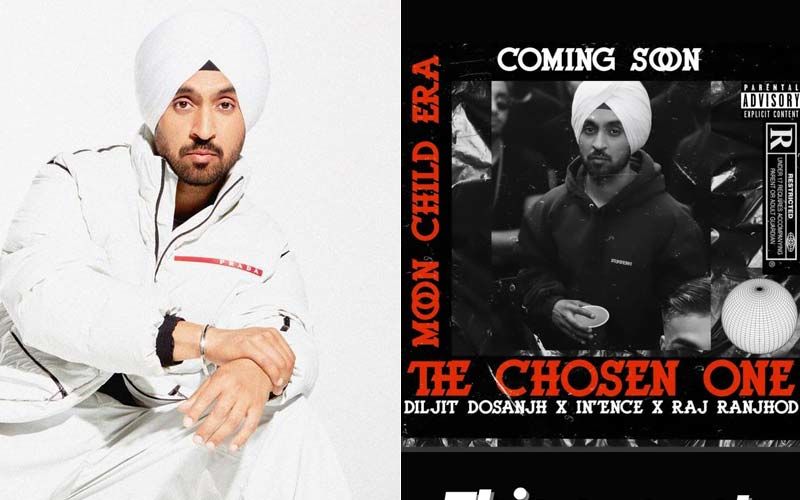 Diljit Dosanjh is one of the most loved and acclaimed singers in our nation. The Punjabi singer is known for churning our party beats for every occasion. Other than that, he has been a creator of some love ballads and spiritual melodies. Versatility has always been spotted in his super hit career. Diljit has recently made fans super excited with the announcement of his upcoming album 'Moon Child Era'. The album has created a high buzz all around. The intro of the album titled, 'The chosen One' has recently got published and receives an overwhelming response.
'The Chosen One' has made everyone befuddles with its theme and aura. In the video you can see Diljit repeatedly uttering, 'I am Blooming'. This possibly means that he is coming up with a new genre of songs with 'Moon Child Era'. Through the intro video, Diljit wanted to clarify that he has got the inner calling from within and the music has chosen him. Taking a small video to Instagram Diljit asked fans to see the entire video on YouTube. "𝐌𝐎𝐎𝐍𝐂𝐇𝐈𝐋𝐃 𝐄𝐑𝐀 - THE CHOSEN ONE. INTRO OUT NOW #diljitdosanjh #MoonChildEra" Diljit Write.
'Moon Child Era' is releasing on 22nd August, 2021. Similar to Diljit's G.O.A.T, the singer this time also collaborated with music producer Intense and Pollywood artist Raj Ranjodh. Meanwhile, a month back, Diljit Dosanjh released the song 'Umbrella' in collaboration with Intense. The song garnered a great response on YouTube. On the cinematic front, Diljit has plenty of projects to be executed for this year. He will be seen in the upcoming film 'Honsla Rakh', which features Sonam Bajwa, Shehnaaz Gill, and Gippy Grewal's son Shinda Grewal. Other than this, 'Jodi' opposite Nimrat Khaira is also there.
Image source: Instagram/rajranjodhofficial/diljitdosanjh