Nishan Jhulde: Kaur B's New Song Is Out, Singer Says '2021 Di Shuruwat Tere Naam Naal Sahiba'
Punjabi Singer Kaur B has come up with a powerful track 'Nishan Jhulde' which released on 30th December.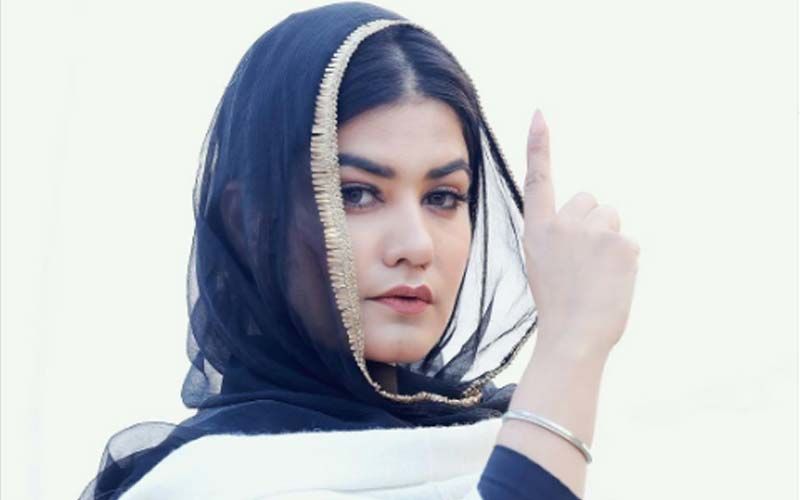 Famous Punjabi singer Baljinder Kaur aka Kaur B has recently treated her fans with a new power-packed song 'Nishan Jhulde'. The singer has come up with the theme which is portraying the pride of the Sikh community and their revolutionary struggle in history. The song has a strong music and the pride in her voice adds that extra power to the song. On YouTube, she addresses the track as "the most revolutioner track of the year".
Kaur B took to her social media handle and posed a series of posters and videos to announce the release of the song. Wearing a black and white suit the singer made several appearances in the mesmerizing greenery in Punjab.
With announcement of the song release Kaur B has seen posting a small clip from her music video. She wrote the caption of the video as, "2021 Di Shuruwat Tere Naam Naal Sahiba". It interprets she seeks blessing from God to have a blessed new year.
In 2013, Kaur B made her singing debut with the song 'Classmate' for the film 'Daddy Cool Munde Fool'. Later on, the singer made millions of followers with her back to back hit songs. During the coronavirus lockdown, Kaur B was involved with a rumour that she has crossed almost four districts in Punjab without the curfew pass. Later she clarifies the statement against her were wrong.
Image source: Instagram/kaurbmusic