Zareen Khan: 'The Love That Punjabi Industry Gives Me Is So Much More Than What I Get From The Hindi Film Industry'- EXCLUSIVE
Zareen Khan, who recently had a Punjabi single release, Do Varri Jatt, with Jordan Sandhu, talks about the song's success and finding love and acceptance in the Punjabi industry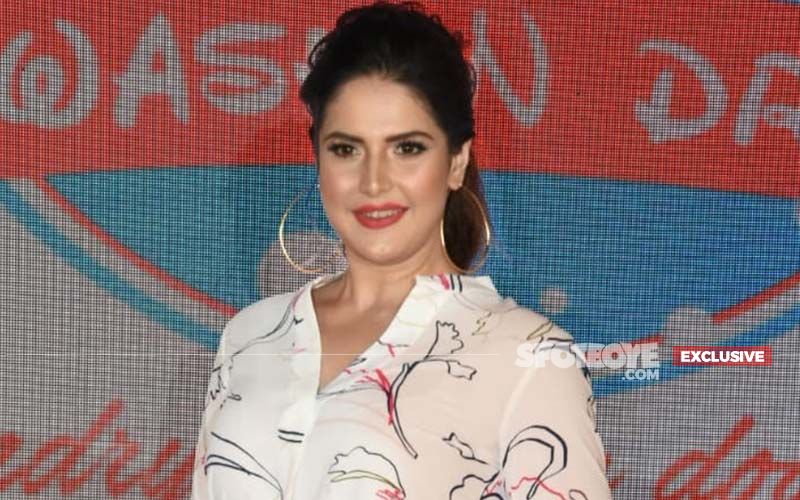 On April 10, Zareen khan had a Punjabi single release, Do Vaari Jatt, with Punjabi singer Jordan Sandhu. Since it's release, the song has been trending on YouTube and is being widely appreciated, and Zareen is overwhelmed by this response. "I instantly liked the song when I first heard it, and I am happy that my intuition turned out to be right and the audience is showing the kind of love to it that I had hoped for. I just want to thank those people for showering us and the song with so much love in such a short span of time," she gushes.
Ask Zareen if she thinks she has found more love and acceptance up North than the Hindi Film Industry, and she agrees. "Definitely I do. Whenever I go to Punjab or any place in North India, they shower me with so much love that overwhelms me. I feel thankful for their love and that they want to see me so much more in their films. I have just done two Punjabi films till now but the kind of love they give me is so much more than what I get from the Hindi film Industry," she asserts.
ALSO READ: Zareen Khan Opens Up On Being Victim To Body-Shaming; Says 'I Was Called Fatrina'
However, being born and brought up in Mumbai, was it difficult to dive in that Punjabi culture? "Not at all. Punjabi is not a difficult language to learn and understand and I have a lot of Punjabi friends as well. I have grown up with them and had been listening the language being used around me for a very long time. The language was never a barrier at all. I am a Pathan, and Punjabis and Pathans are very similar people, so Punjab actually feels like home," Zareen concludes.
Image Source: Instagram/zareenkhan, spotboye archives