Thuramukham Teaser: Nivin Pauly Dabbles In Politics With Poornima Indrajith, Indrajith Sukumaran In High Octane Drama
Rajeev Ravi's Thuramukham marks his comeback as a director after a gap of five years. The one-minute-long teaser introduces us to a fierce Nivin Pauly and shows the other characters involved in this power play.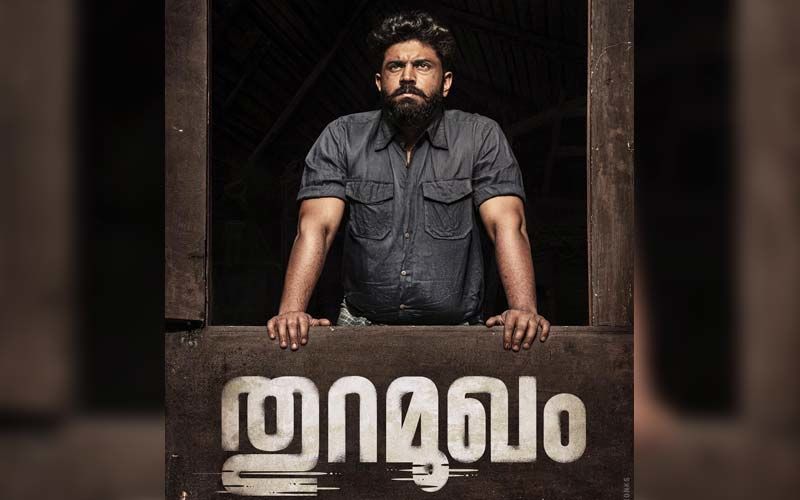 Nivin Pauly starrer Thuramukham teaser has been unveiled and it looks like an interesting watch. The gripping political drama was earlier scheduled to release today. However, due to theaters currently being shut down the film's release has been pushed. Thuramukham has been directed by Rajeev Ravi who is making his comeback as a director after a gap of five years. Though the makers released the teaser, it is unclear as to when they are planning to release the film.
The film tells the story of a time when people would risk their lives to find employment at the port every day. Thuramukham will take the audience inside the chappa' and the feudal system that was used as a method for the distribution of work. The teaser exhibits drama, violence, action, and political power play. The film is adapted from a play written by KN Chidambaram of the same name. The writer's son Gopan Chidambaram was brought on board to write the screenplay of this film for the big screen.
Nivin Pauly looks deadly as a person who is ready to fight with the system in the teaser. His angry young man's look will remind you of Amitabh Bachchan from Agneepath. Besides Nivin, the film also stars Poornima Indrajith, Indrajith Sukumaran, Joju George, Arjun Ashokan, Nimisha Sajayan, Sudev Nair, Manikandan R. Achari and Darshana Rajendran.
Image source: IMDb