Rakul Preet Singh On Playing A Shepherd Girl In Konda Polam: 'I Feel It Is My Most Author-Backed Role So Far'-EXCLUSIVE
Rakul Preet Singh, who recently unveiled her look from her next Telugu release Konda Polam, talks about her journey of transforming into Obulamma, a village-shepherd girl for the film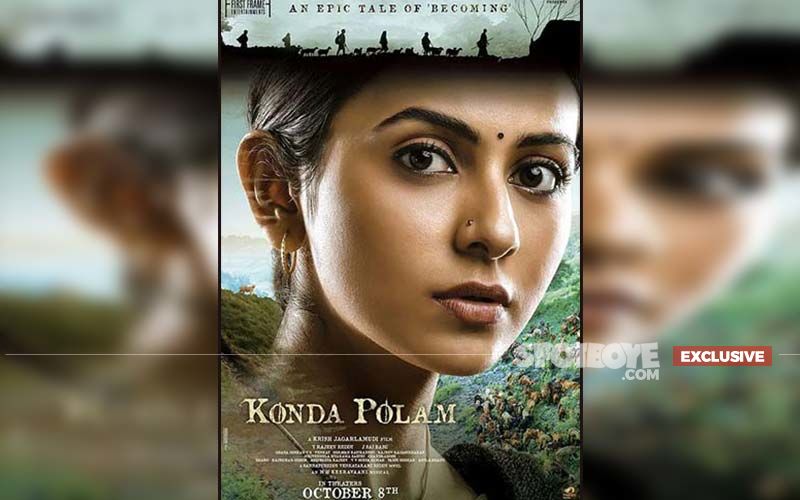 Rakul Preet Singh seems to be in an amazing phase of her career as she has multiple big projects across languages under her belt. Recently, she unveiled the look of her character Obulamma, from her next Telugu release, Konda Polam. This Krish directorial sees Rakul play a village belle, who is also a shepherd girl. She is paired opposite Panja Vaisshnav Tej and the film is based on Sanapureddy Venkata Rami Reddy's novel of the same name.
Speaking about her character in the film, Rakul says, "I have played a village girl before in Current Theega and Rarandoi Veduka Chudham but as a tribal village girl, who is speaking in a completely different accent and is a shepherd girl, this is my first time playing the most authentic village girl in the truest sense."
The actress insists that a lot went into playing Obulamma and it is one of her most favourite and special characters. "I feel it is my most author-backed role so far. A lot of concentration went on the look, the body language and how the shepherd women are on mending flocks of sheep, to being in the forest and being so used to it that it looks like their second nature. So, a lot went into playing Obulamma and I truly enjoyed it," she gushes.
Rakul is mostly used to playing urban roles but she took this role as a challenge and she shares the whole transformation journey step-by-step. "It started with getting the look right. I had to get the tan look since these women are naturally tanned in the forest. Then, I had training for two days about mending the sheep with the stick, making the sounds that you require to get attention of the sheep and how you get them in control since if one sheep goes in another direction, the entire flock follows it," she shares.
According to Rakul, understanding the sheep's behaviour and how to control them was the biggest challenge. "We were everyday shooting with about 200-500 sheep, that would even go up to 1000 on some days. We had to be in control of that and still have a lot of patience in practising it. But that was amazing and I even saw a lot of videos of these women and how they use their sticks, how they cook, their body language, their lehengas and saree, just so that my portrayal can look real," she says.
Apart from Konda Polam, that's eyeing an October 8 release this year, Rakul also has two Tamil films, Ayalaan and Indian 2. Amongst the Hindi films under her belt, she has Attack with John Abraham, Mayday with Ajay Devgn, Thank God with Ajay and Sidharth Malhotra, Doctor G with Ayushmann Khurrana and a film with Ronnie Screwvala where she plays a condom tester. She is also reportedly starring opposite Akshay Kumar in the Hindi remake of Ratsasan.
Image source:Instagram/rakulpreet