Shriya Saran Opens Up About Receiving NEGATIVE Comments For Hiding Daughter Radha's Face; Says, 'Unka Kaam Hai Likhna, Mera Kaam Hai Avoid Karna'
Shriya Saran, during a media interaction, opens up about being a working mom and reveals she likes to keep her personal life private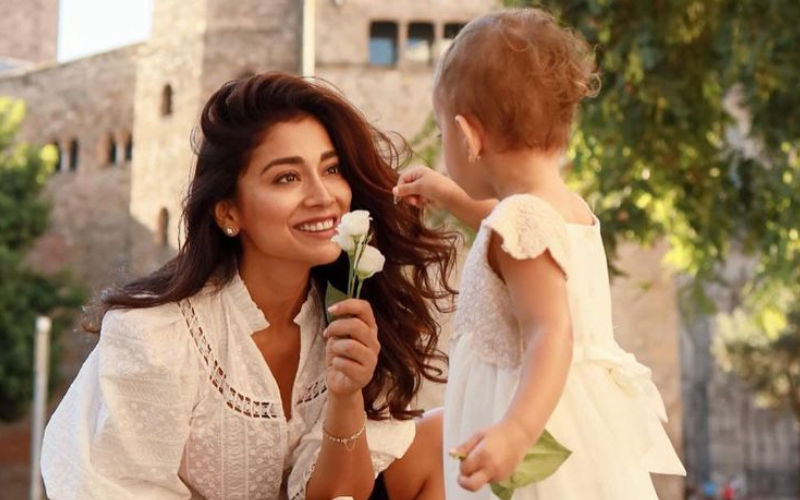 Pan-Indian actress Shriya Saran has been receiving accolades for her work from all corners. She has become one of the most sought-after actresses in India. With her recent movie Dhrishyam 2 garnering accolades from the audience and the critics, during a recent interview, she opened up about being a working mom.
While talking to Bollywood Bubble, she credited Bollywood actresses Kareena Kapoor Khan and Kajol for changing the dynamics of working moms in the industry. She shared that before, when women used to work after getting married and having kids, it was not acknowledged by society. She shared, "The last 20 years before that actresses were getting married and having kids and working. It was not a big deal then Kareena Kapoor Khan changed that and Kajol started working after she was married, so all these actresses have changed that. But I feel now things are back to normal and it really doesn't matter now."
ALSO READ: Shriya Saran Gets TROLLED For Holding Her 2-Year-Old Daughter By Wrist; 'Don't Do This, Her Bones May Damage, Cause Injuries To Shoulder'-See VIDEO
For the unversed, Shriya got married to her Russian entrepreneur boyfriend, Andrei Koscheev, in 2018 in Udaipur. She moved to Barcelona, Spain, after their wedding and spent the entire COVID-19 pandemic there. The couple was blessed with their adorable little munchkin, Radha, in January 2021. While the couple often takes to social media to share cute pictures of their little family, they make sure that their daughter's face is hidden.
She told the online entertainment publication, "There's a lot that I like to keep to myself like when I was pregnant I didn't tell anyone. Radha was born, and no one knew about it for nine months except for my friends. So that was my thought that I wanted to be like that. It just naturally happened that I didn't want to share it. I don't want to share Radha's face as yet. There are a lot of things that I'm not comfortable sharing, which is fine. I don't read comments which are negative, I just pass through. I don't react to them. Unka kaam hai likhna, mera kaam hai avoid karna. I just do what I have to do"
On the work front, Shriya Saran has had a blockbuster year with amazing releases like Drishyam 2, Tadka and RRR.