"I Think Drashti Dhami Was Not Comfortable Playing Mother, Hence She Quit," Says Silsila Badalte Rishton Ka Producer
Silsila Badalte Rishton Ka has lost Drashti Dhami because she didn't want to play mother, says Sphere Origins' head honcho Sunjoy Wadhwa who produces the much-talked about Colors show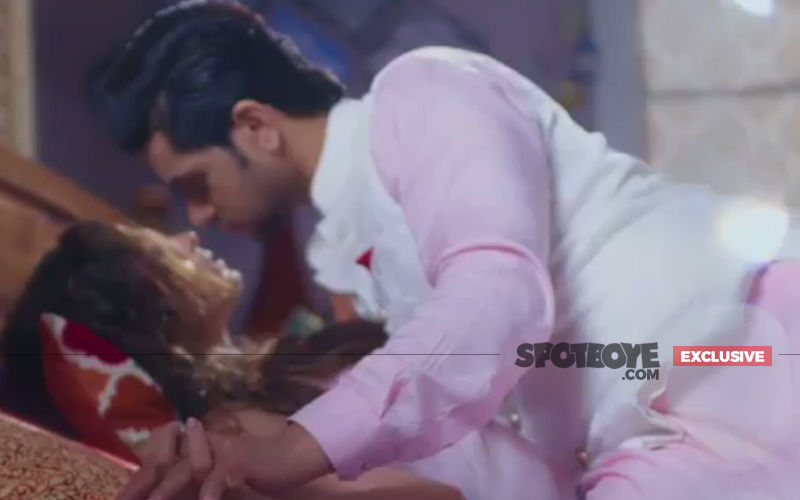 Drashti Dhami made hearts sink last night
when she announced her exit from Silsila Badalte Rishton Ka
(aired on Colors). It was unexpected. But what was expected was the deluge of speculation that followed. Some said (rather still say) that the flak on social media she had received (in the past,
for her character's adultery with Shakti's character
) had unnerved her. Some say that she was unhappy with the character that she was playing.
But according to the show's producer, Sunjoy Wadhwa, Drashti was averse to doing the leap, which is scheduled soon. Alright, but what was the problem she had with the leap? "She was not comfortable playing a mother in the show, which will now soon have babies," Wadhwa told SpotboyE.com in an EXCLUSIVE CHAT this evening. It maybe recalled, Drashti had the same problem which made her quit Ek Tha Raja Ek Thi Rani in 2016. She had then categorically told a section of the media. "I was not ready to play mother on screen. Hence the production house and I amicably decided to end the character (Gayatri)." Interestingly, Ek Tha Raja Ek Thi Rani was also produced by Wadhwa.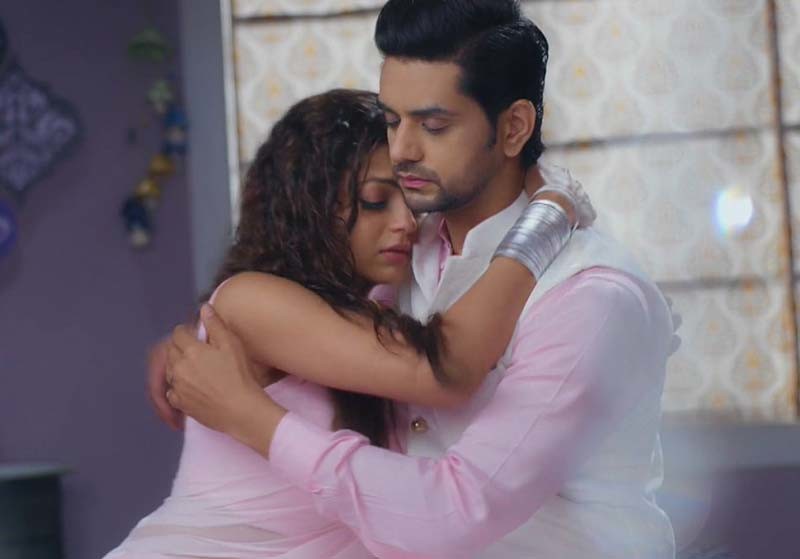 Drashti Dhami and Shakti Arora


So our next question to Wadhwa naturally was: Did he not foresee this issue cropping up, when he thought of a leap? Did the past not flash before his eyes and make him a bit jittery, we meant. "Yes we felt aisa hoga, but you know---- sometimes with the passing of time. people do it and sometimes don't. But when we discussed the leap with her, she said she would be uncomfortable. So...." and he trailed off.
Couldn't the leap have been bypassed, we next asked? After all, Drashti, unarguably extremely talented and beautiful, was the face of the show. Wadhwa's justification: "The leap was always a part of the story. Changing the story was not advisable." Did he have the story from Day 1? "A story in a TV show keeps developing with the passing of time."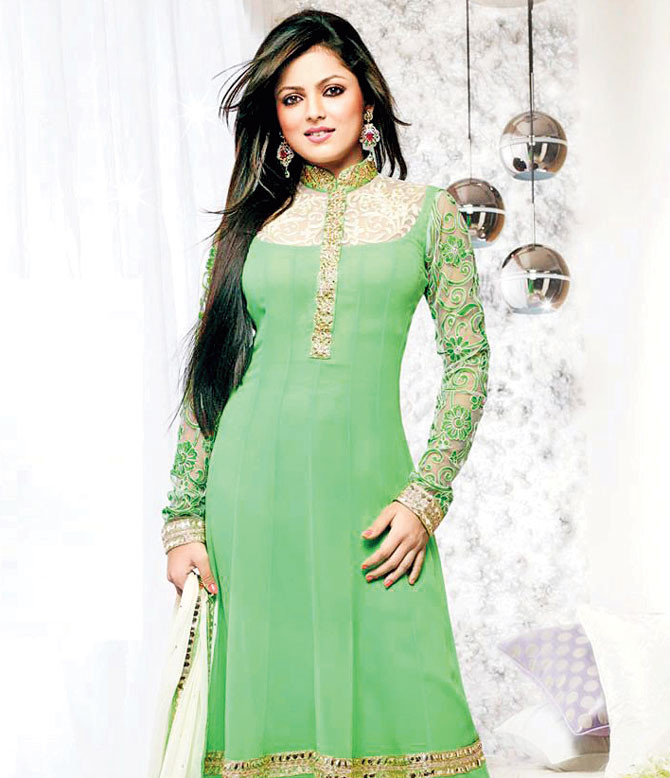 Drashti Dhami


Did Drashti have a problem with the intimate scene between Shakti and her? "No. I don't think we get elaborate on television when it comes to love scenes," Wadhwa replied.
Drashti And Shakti's Intimate Scene
According to Wadhwa, the flak on social media that Drashti had received when her character's (Nandini) extra-marital affair with Shakti Arora's character (Kunal) in the story reached its pinnacle, is not why Drashti bid adieu to Silsila Badalte Rishton Ka. "I think it was soon clear after 7-8 days into the show that an extra-marital affair between Nandini and Kunal was on the cards. Drashti had problems neither with that nor with the way the social media reacted (Read, erupted) after that. Also if you see carefully, we have never tried to say in the show who is right and who is wrong, let the viewer decide and we have no problem with that. And, reactions on social media spring up for almost every show don't they?"
Wadhwa adds that the parting has been amicable. "There is no problem here that Drashti is not doing the show any further. If I have a role in future where I want to cast Drashti, I will go to only her and nobody else. She is a very good actress, no doubt. And, we had a fantastic working relationship- not just in Ek Tha Raja Ek Thi Rani but Silsila Badalte Rishton Ka too."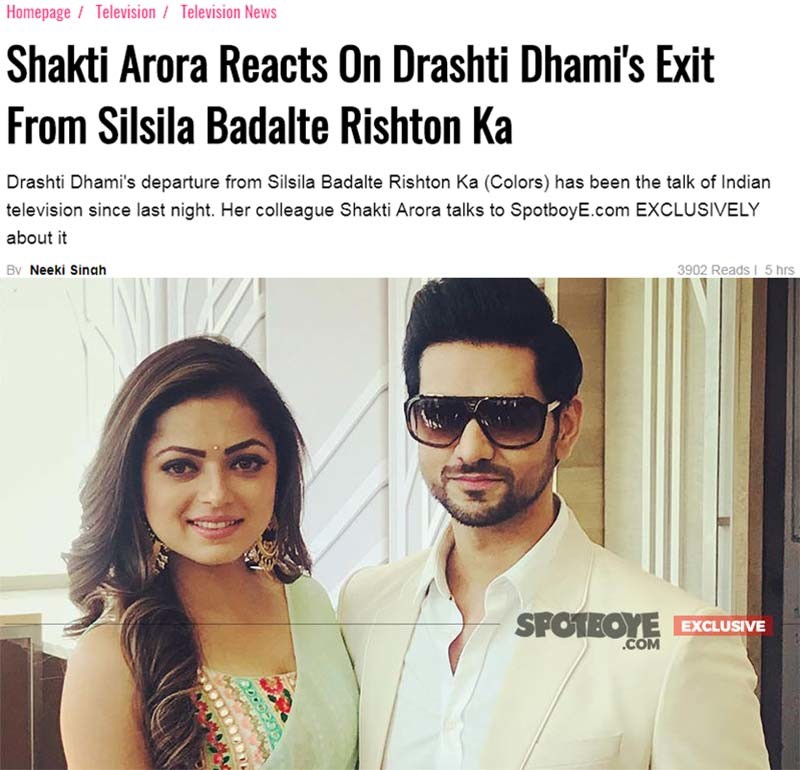 Aditi Sharma and Shakti Arora- Drashti's co-actors of Silsila Badalte Rishton Ka- will miss her. Shakti had in fact spoken to us just that, a few hours ago. "Yes, Aditi and Shakti will miss Drashti. The three of them got along very well," Wadhwa signed off.
Image Source:- Instagram/@colorstv,thehansindia