Shakti Arora Reacts On Drashti Dhami's Exit From Silsila Badalte Rishton Ka
Drashti Dhami's departure from Silsila Badalte Rishton Ka (Colors) has been the talk of Indian television since last night. Her colleague Shakti Arora talks to SpotboyE.com EXCLUSIVELY about it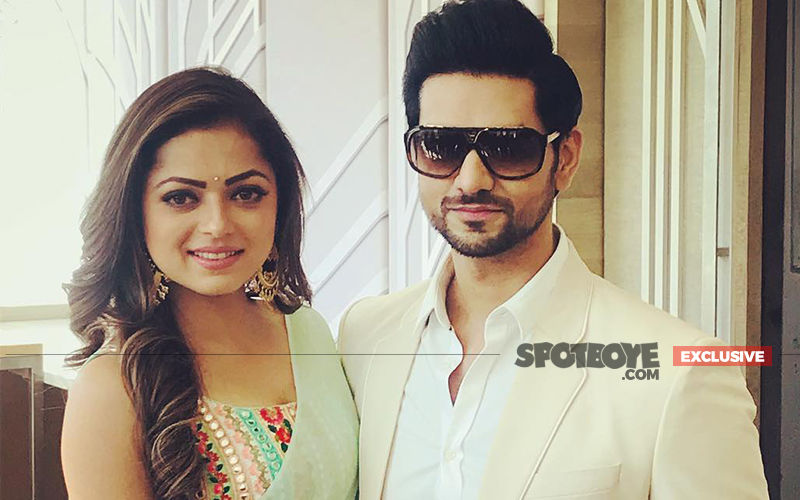 Silsila Badalte Rishton Ka's Nandini, Drashti Dhami's sudden exit from the show has came as a shock to not only the audiences but also her co-actors. It has not even been a day and they are already feeling her absence on the set. We got in touch with her on-screen partner Shakti Arora (Kunal) who told us, "Of course I will miss Drashti a lot. We used to have a lot of fun on the sets. The best part about her is that she is a thorough professional and punctual on the sets, and also gets ready very fast. We use to do a lot of spoof of scenes before shooting them. So it was very difficult for us to perform any scene later because we had already made a spoof of it in our heads. Drashti is a wonderful friend too. I wish her all the best for all her future endeavours".
Drashti Dhami informed about her exit last night on social media
. She posted an emotional note on Instagram that read, "And this journey of Nandini on "Silsila" come to an end today. It's been short but one helluva of a journey. I still remember the outdoor shoot in Goa like it happened yesterday to working with new co stars who are my friends today...actually very very good friends & to the sheer hard work I put in to bring "Nandini" to life on screen. It's actually been a roller coaster rides which has been bumpy, but been a huge learning for me both as an actor as well as a person. I do want to thank my producers [this is my 2nd show with them] the channel, my co actors/colleague on this show and everyone associated with this show & to my fans who have been so so supportive. Till the next acting initiative here's Drashti signing off, till we meet again. Adios Lots of love @aditidevsharma @shaktiarora@ashukla09 @colorstv @ravs0058@pearl_spellbound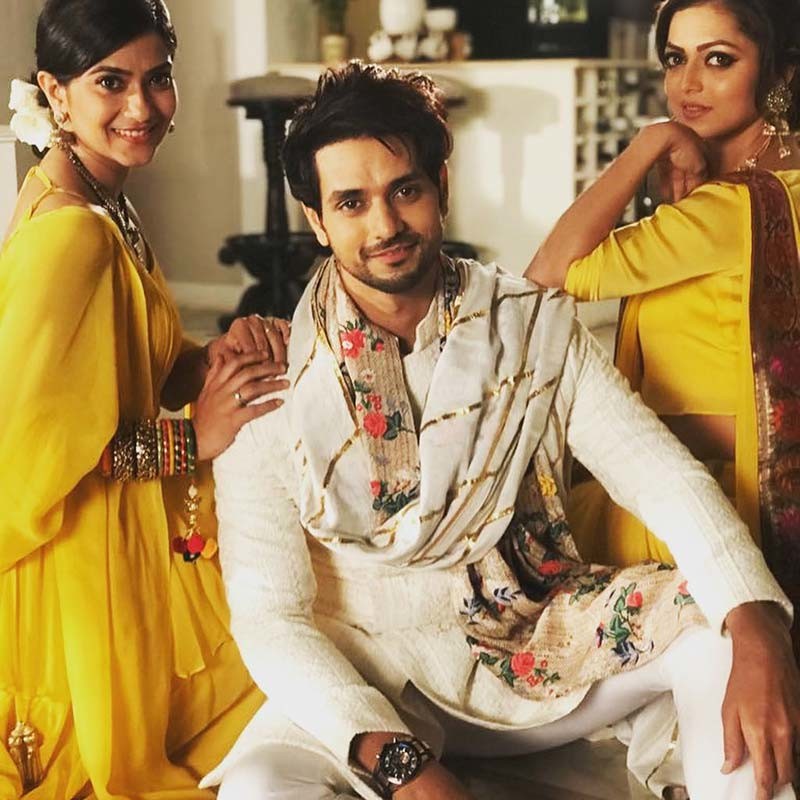 Aditi Sharma, Shakti Arora & Drashti Dhami
A source from the set told us, "It was Drashti's last day on the set, today. Her exit sequence has already been shot. From quite sometime, she wanted to leave the show as she wasn't happy with the way Nandini's character was being shaped. In fact, hatred towards her character from fans was another reason for her to step back--- but somehow she continued until now. And now when the makers planned the leap to bring some twist in the show, Drashti felt that the time was perfect to bid an adieu".
After Drashti's exit, the show will take a 6-year-leap after which Kinshuk Mahajan will enter the show as Ishaan, a business tycoon
. Taking about it, Kinshuk has told Bombay Times, "I was considered for the role, which ultimately went to Shakti, in the nascent stages. I guess he fitted the role better. It's quite surreal that I am back to being a part of the very show. As an actor, I feel fortunate to be associated with a good and unusual concept. The ratings can't be predetermined, but as an artiste, I can try my best to become a part of good projects."
Image Source:- Instagram/@shaktiarora/@
dhamidrashti