'Yeh Rishta Kya Kehlata Hai' SPOILER ALERT: Abhimanyu Is In Awe Of Akshara's Beauty, Harshvardhan Arrives At The Tilak Ceremony And Leaves Everyone Surprised
Yeh Rishta Kya Kehlata Hai: Harshvardhan joins Abhimanyu and Akshara for Tilak Ceremony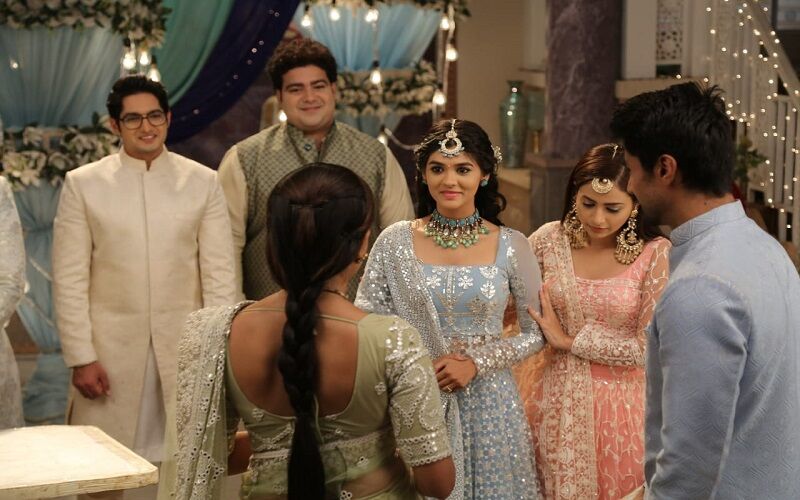 In the upcoming episodes of 'Yeh Rishta Kya Kehlata Hai', the audience will witness wedding festivities in the show. In the previous episode, we saw Abhimanyu and Akshara's cute nok-jhonk and romance. Needless to say, love is in the air. The Thursday episode begins with Abhimanyu asking Akshara to come soon for the tilak ceremony as the latter has been playing hide and seek with him before the function.
Later, Aarohi goes to bring Akshara for the tilak ceremony. Seeing her beloved sister all dolled up in a beautiful lehenga, Abhimanyu is left in awe of her. Abhimanyu turns romantic as he tells Akshara that his heart skips a beat every time he sees her. Manjari puts a Kala tika on her and praises her saying that she is looking very beautiful. Just then Suhasini asks Aarohi why she brought Akshara down as they are supposed to do some rituals first and only then Akshara can join them.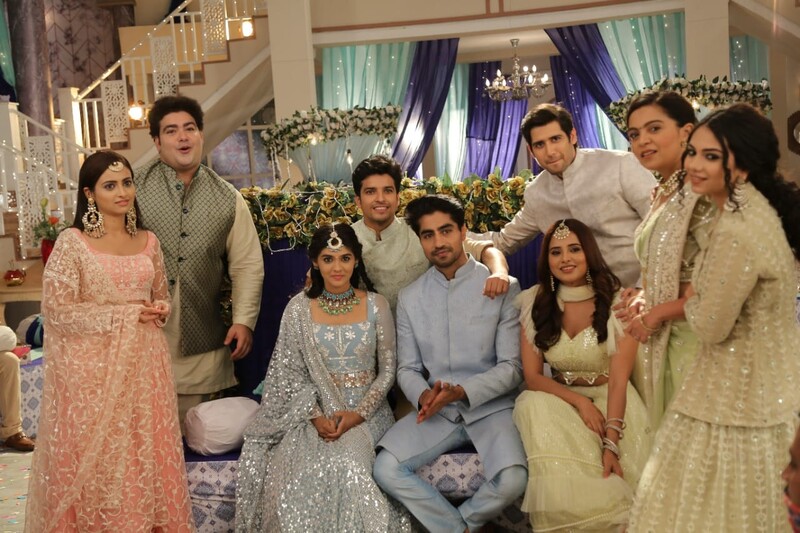 Earlier in the episode, the audience saw Suhasini telling Manjari that they need to do a ritual with Harshvardhan where they will tie a kalawa on his hand. On the other hand, Akshara went to meet Harshvardhan and he is shocked to see her at his house. Akshara explains her reason for coming and tells him to come with her for tilak. Addressing Harsh as Papa, emotional Akshara tells him that she has already lost her parents and now she wants his blessings.
When Suhasini finishes the rituals, she asks Kairav and Aarohi to bring Akshara. They see Akshara at the entrance crying. She goes to Abhimanyu and then shows him Harshvardhan at the door. Seeing Harshvardhan, everyone in the family becomes shocked. Manish thanks Harshvardhan for coming but he tells him that he has come here only for Akshara and has not forgotten anything.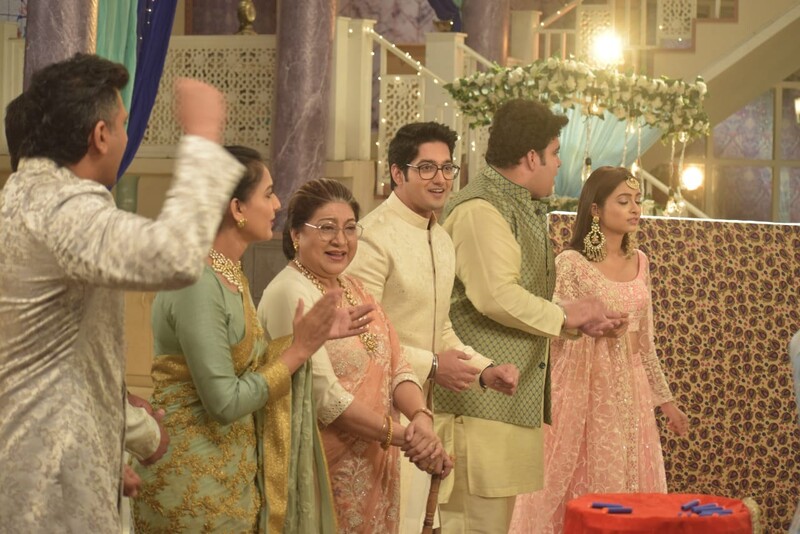 Meanwhile, the Birla kids play a game with Abhimanyu and Akshara and tell them to hit each other with a gun on their forehead with a soft bullet. Abhimanyu loses the game and Akshara makes fun of him.
Image Source: PR