Yeh Rishta Kya Kehlata Hai SPOILER ALERT: Abhimanyu, Akshara's Tilak Ritual Begins, Duo Engages In A Romantic Moment As Abi Tries To Fix Her Sleeves
Celebrations begin in Geonka's and Birla's house for Abhimanyu and Akshara's tilak ceremony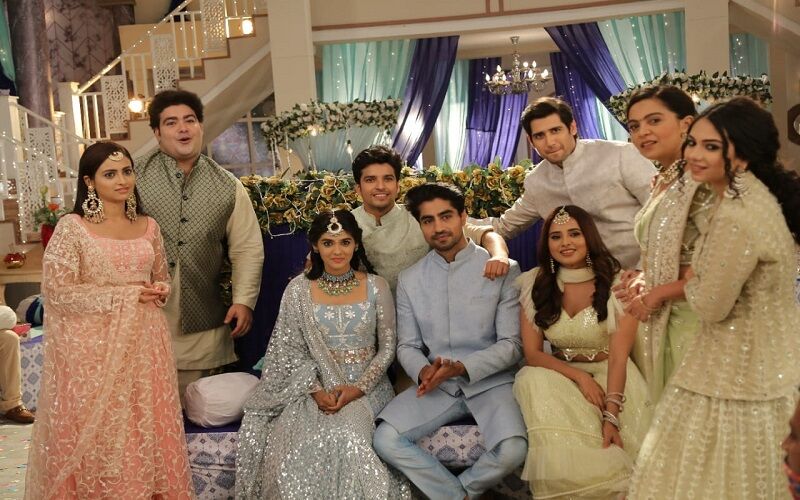 Celebrations have begun in Goenka and Birla's family as the Wednesday episode of Yeh Rishta Kya Kehlata Hai starts with 'Dulhe Raja' making a grand and filmy style entry at Goenka's abode. Abhimanyu takes everyone's blessings and the family happily welcomes him. At the entrance, Aarohi is there to welcome him with Tilak. She pulls Abhimanyu's leg and tells him that he can only make entry into the house if he will answer one question.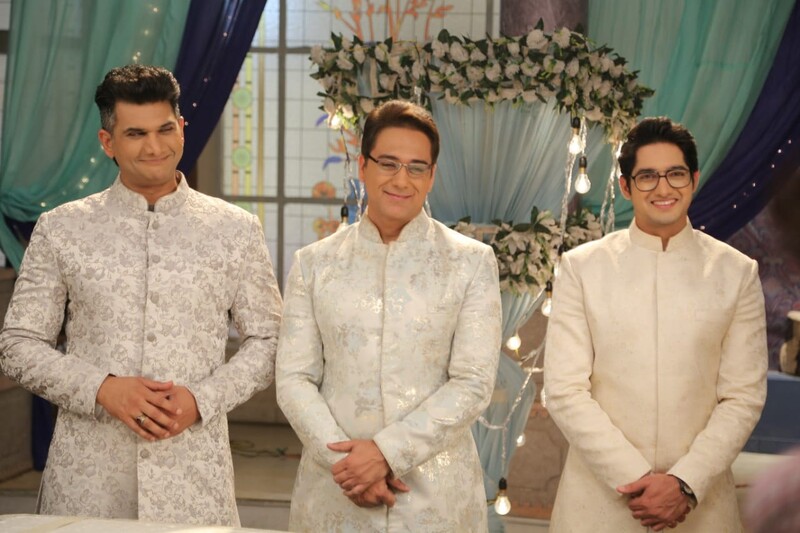 Later, Aanand welcomes Manish with folded hands to which he tells him that he is not supposed to do all this. Manish asks Manjari about Harshvardhan's absence and understood how difficult it is for her to convince him. Seeing Manjari upset over Harshavardhan's absence Akshara makes a call to Harshvardhan but he doesn't pick her call. She accidentally drops her phone and while picking it up, her sleeves tear up.
Further, the audience will see a romantic moment between Akshara and Abhimanyu. When Abhimanyu finds out that her would-be bride is fixing her sleeves, he goes to help her but Akshara makes fun of her stitching.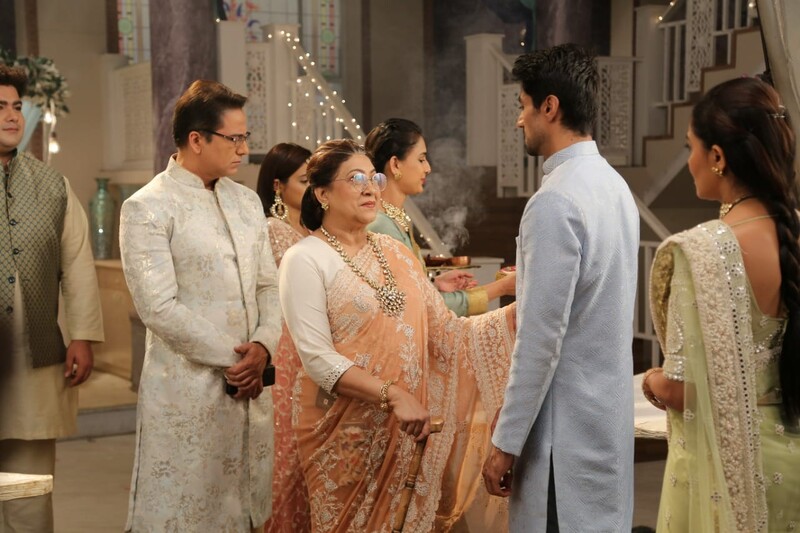 In the upcoming episode, the viewers will see that Suhasini tells Manjari about a ritual where a kalawa is tied on the groom's father's wrist. But will Harshvardhan take part in any of the rituals? To know more, keep watching 'Yeh Rishta Kya Kehlata Hai'.
Image Source: PR