Aamir Ali Breaks Silence On DATING Rumours With Shamita Shetty: 'We Are Single And Just Very Close Friends'
Aamir Ali has reacted to his dating reports with Shamita Shetty and clarified that they both are just very close friends!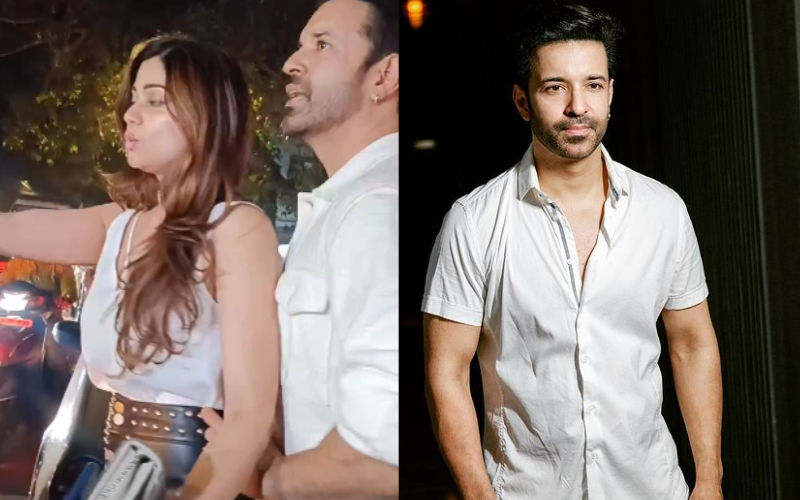 After Shamita Shetty, television actor Aamir Ali has broken his silence on their dating rumours. For the unversed, the two recently made headlines after a video of Aamir dropping Shetty to her car and planting a goodbye kiss on her cheek went viral. Their dating speculations spread like a wildfire on social media and now the actor has dismissed their relationship rumours. Aamir clarified that he and Shamita are single and that they are very close friends.
In a video shared on a paparazzo's Instagram handle, the F.I.R actor could be heard saying, "Hi! I don't know what to say. My mom has always taught me to be a gentleman. If someone comes home, I generally drop them at the door, whoever that is. A friend of mine was there and I escorted her to her car. I was just being a friend and it became something else. Guys, we are single. I am single, she is single. We are just very very close friends and that's about it. That's about it." While drawing a comparison with Shah Rukh Khan, he added, "Ek cheeze khaali. Shah Rukh Khan sir bhi, main suna hun, jab mehmaan aate hai toh darwaaze tak chorne jaate hai. Toh woh theek hai, maine karliya toh, just saying." ALSO READ:
Shamita Shetty On Dating Aamir Ali; Declares She Is Single And Happy, Says, 'Let's Focus On More Important Issues'- Read TWEETS
Earlier, Shamita had taken to her social media handles to quash their dating reports and called out society for its prudish mindset. She had written, "I'm baffled by society and it's convenient prudish mindset all across. Why is every action and every person subjected to scrutiny or snap judgement with no reality check? There are possibilities beyond the narrow-minded assumptions of the NETIZENS. "It's high time we open our minds to it! Single n happy .. let's focus on more important issues in this country!."
In the viral video, Aamir held Shamita by the waist while escorting her to the car. He also gave her a sweet peck on the cheek as they bid goodbye.