After His Hot Scene With Shafaq Naaz, Ravi Bhatia Gets Ready To Romance 4 Girls In His Next!
4 girls will romance Ravi Bhatia in his new TV assignment Char Ka Punchnama. Bhatia is looking forward to it. And why not? He has the central role and the show's TG is the youth. Above all, he has got a big offer after quite some time. Jodha Akbar happened to him in 2013.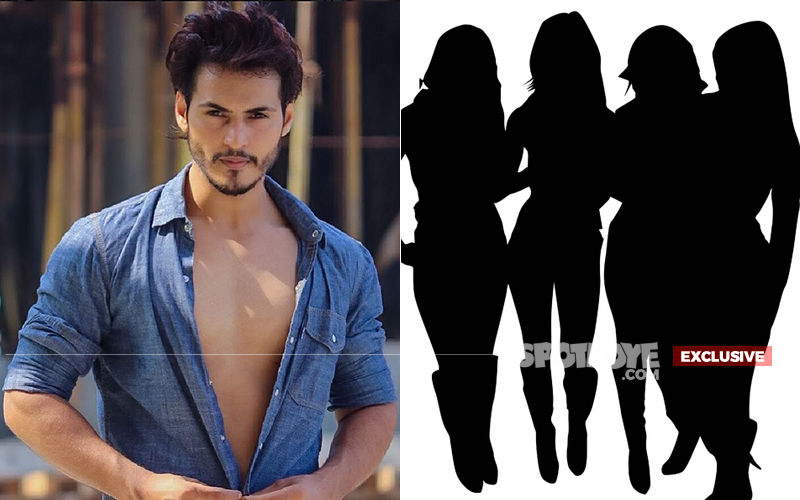 TV Actor Ravi Bhatia, who recently grabbed eyeballs- courtesy to his intimate scene with Shafaq Naaz
for a web-series on the controversial subject Halala- is all set to entertain the viewers again but now in a TV show. And this time we hear the actor will romance 4 girls in his upcoming project. Ravi who rose to fame after playing Salim in Zee TV's Jodha Akbar (produced by Ekta Kapoor) will be seen in a never-seen-before avatar.
A source close to Ravi has told SpotboyE.com that the actor has been roped in for an upcoming show titled Char Ka Punchnama, which will be a mixture of popular shows, Friends and Permanent Roommates. It is also being said that Bhatia's role in the show is loosely inspired from Kartik Aaryan's character in Pyaar Ka Punchnama. More on Bhatia's portrayal is that he will be playing a corporate guy, who is quite frustrated because of his boss and ends up staying with 4 girls.
When contacted, Ravi simply said, "There is something interesting in the pipeline about which I'm excited. But as of now, I am not allowed to reveal any details."
After Jodha Akbar went off-air, Bhatia had moved to Indonesia, where he did shows like Roro Jonggrang and Cinta Di Langit Taj Mahal. No prizes for guessing that he considers his latest assignment as a prize catch. And so, we don't blame him from being tight-lipped about it. After all, good things don't happen frequently.
Image Source:- Instagram/ravi.bhatia/rgbstock