Sana Khan Weds Mufti Anas In Surat, After Quitting Showbiz - Exclusive Pics And Videos
Jai Ho actress Sana Khan married Mufti Anas in an intimate ceremony in Surat, on November 20. We bring to you pictures and videos of the same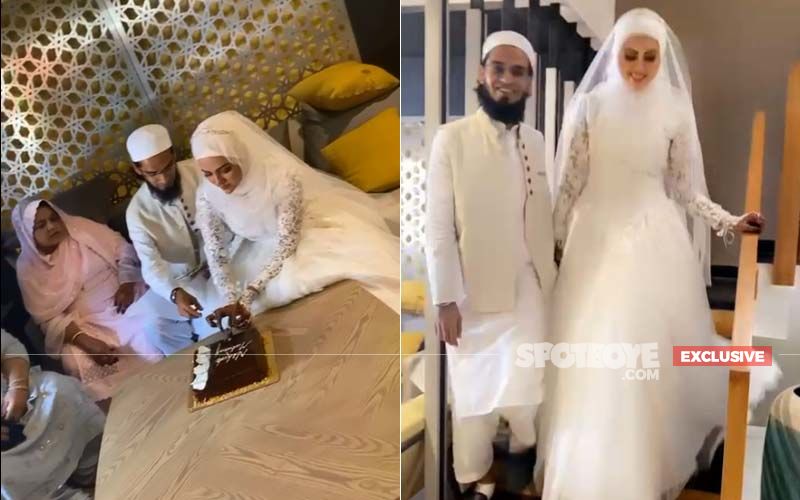 Sana Khan, who quit the world of entertainment citing religious reasons, took wedding vows, on November 20, with Mufti Anas. The Jai Ho actress' wedding happened in Surat, in an intimate ceremony.
Talking about Sana quitting movies, the actress had announced her decision on Instagram as she shared a long post where she wrote that the entertainment industry has given her "all kinds of fame, honour and wealth" but she has realised that she should not make "wealth and fame" her only goal. Sana also added that from now on, she will "serve humanity and follow the order of her Creator."
The actress had further added, "Isn't it a part of his/her duty to spend his/her life in the service of those who are needy and helpless? Shouldn't a person think that he/she could die at any moment? And what will happen to him after he/she is no more? I have been searching for answers to these two questions for a long period of time, especially the second question as to what will happen to me after my death?"
Well, looks like Sana has found the love of her life and is settled. Congratulations to the newlyweds.
Image source: Instagram