Akshay Makes An Appearance On Kapil's Show For The 16TH Time
Akshay Kumar has been a part of some of the best loved episodes of The Kapil Sharma Show and the superstar's latest appearance too was a rib tickling ride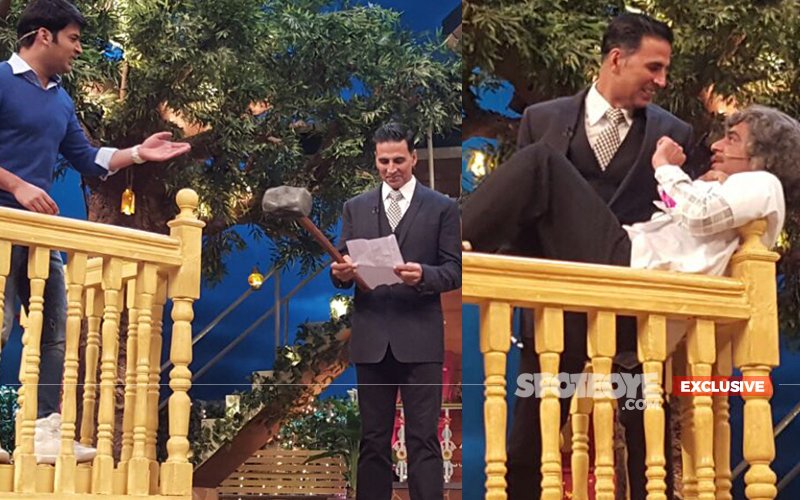 Akshay Kumar has created a record of sorts on Indian television. Yes, the Khiladi Kumar made his 16th appearance on The Kapil Sharma Show recently.

Akshay and Kapil have famously great comic timing and it was there for all to see when the superstar was on the show to promote Jolly LLB 2.

Akshay, who looked sharp in a suit for the appearance, was accompanied by co-star Huma Qureshi.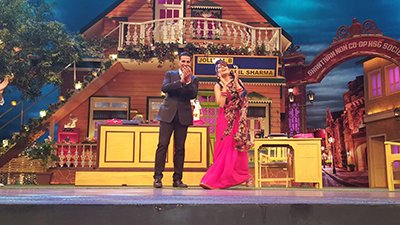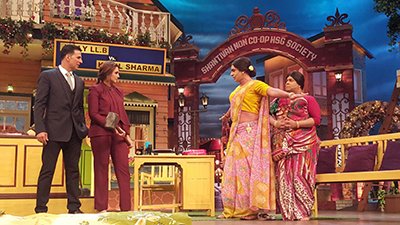 Given that Akshay plays a lawyer in Jolly LLB 2, the episode was created as a legal battle between Kapil Sharma and Akshay's character Jolly LLB.

Comedy shows like The Kapil Sharma Show have a group of writers who are busy at work, crafting witty lines for the stars as they banter with the host. The writers offer the script to the stars every half hour but this time Akshay and Kapil decided to go the extempore way.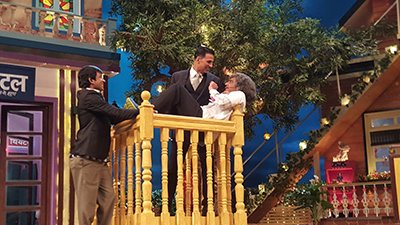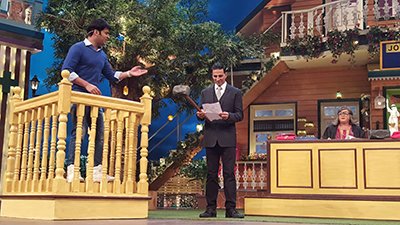 The repartee flowed between the two and the jokes just came to Akshay and Kapil as they ribbed each other like old friends.

The other characters on the sketch show, Dr Mashoor Gulati, Pushpa Nani, Bumper, Lottery and Sarla too joined the fun.

The show's resident shayar, cricketer Navjot Singh Sidhu too was a part of the banter.

Akshay at one point scooped up Sunil Grover, who plays the quirky doctor Mashoor Gulati, while interrogating him, much to the audiences delight.

The episode featuring Akshay Kumar will be telecast next week.