Anita Hassanandani Reacts To Reports Of Her Quitting Acting; CLARIFIES 'I Never Said That'
In an interview recently, Anita Hassanandani was quoted saying that she would 'leave the industry' and let go of her work because she wants to be home with her kid. Later reports surfaced the actress has quit acting. She now clarifies her stance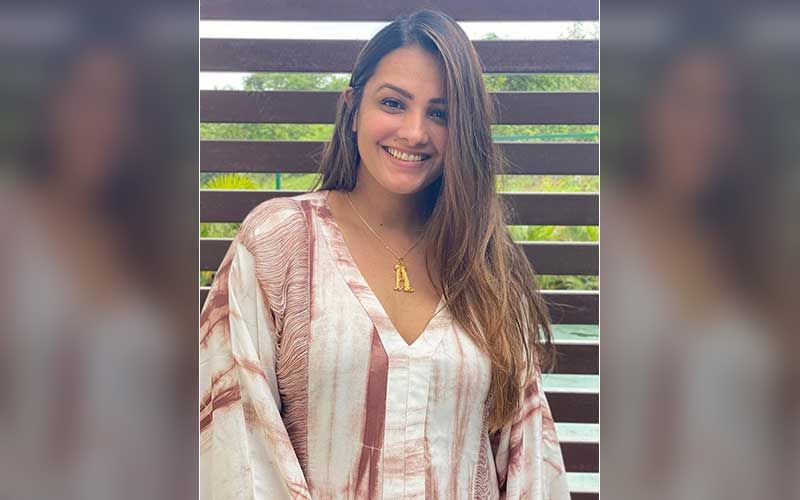 Television actress Anita Hassanandani Anita Hassanandani was quoted saying that she would 'leave the industry' and let go of her work because she wants to be home with her kid, in an interview. Later reports surfaced in the public domain stating that the Naagin actress has quit acting. Anita Hassanandani has now clarified her stance. The actress made a tweet on her official Twitter handle and shared an explanation. Contrary to reports, Anita pointed out that she never said that she has quit acting.
Taking to Twitter, the yeh Hai Mohabbatein actress tweeted, "It's all over that I'm quitting my first love ACTING," and she added, "I never said that…." Anita Hassanandani clarified, "All I said was that my focus right now is my child…. Aaravv is my priority… I will resume work when I'm ready" Anita mentioned that at the moment, her focus is her child. She said that her son Aaravv Reddy is her priority. The actress shared she will resume work when she is ready.
Meanwhile, during an interview with the Times of India, Anita Hassanandani was quoted saying, "I had decided that whenever I would have a child, I would leave the industry and let go of my work. I always wanted to focus on being a mother. So it's not about the pandemic, I would have either way left the industry, pandemic or no pandemic. I want to be at home with my kid. Honestly work is the last thing on my mind right now. I really don't know when I will get back." She had further shared, "But getting back on a full-fledged set of a TV show, I don't know when that will happen. But I am sure when I decide to get back, people will get to know."
It's all over that I'm quitting my first love ACTING
I never said that…. All I said was that my focus right now is my child…. Aaravv is my priority… I will resume work when I'm ready 🌈💫❤️

— Anita Hassanandani (@anitahasnandani) June 11, 2021
Anita and her husband, Rohit Reddy welcomed their first child, Aaravv Reddy in February this year. They got married in 2013 in Goa. Also Read:
Anita Hassanandani Quits Acting After Son Aaravv's Birth; Says 'Had Decided Whenever I Would Have A Child I Would Leave The Industry And Let Go Of My Work'
Image source: Instagram/ ; SpotboyE Archives