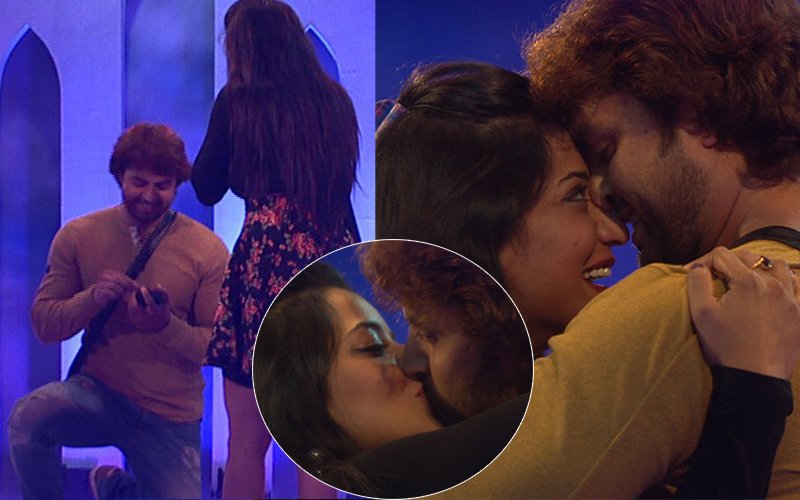 A while ago we had told you about Mona Lisa wanting to quit the show – stating that it could be a publicity task (
Frustrated Or Publicity-Hungry? Mona Lisa Wants To Quit Bigg Boss 10, Jan 16
). Well, well, well... The news is Mona's real-life boyfriend Vikrant Singh Rajput is entering the house
tonight
. The highlight of the meeting is the moment he goes down on his knees and pops the question – Will you marry me?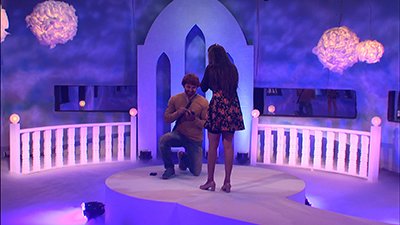 The makers of Bigg Boss 10 - Colors & Endemol - came up with the idea of getting Mona married to her beau Vikrant inside the house. Given his insecurity over her closeness to Manu Punjabi and Manveer Gurjar, he was elated and his happiness reached the seventh heaven.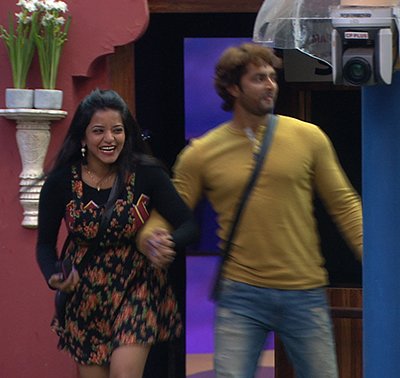 Today, Vikrant stepped inside the reality show with a sparkling wedding ring in his hand. Wearing his heart on his sleeves he is all set to propose Mona for a lifetime of togetherness.
While Vikrant waits against a brightly lit romantic backdrop in the activity area against, Bigg Boss asks Mona to go in. She is taken aback by surprise to find Vikrant standing there. Asking him the reason of this surprise visit, he goes down on one knee, takes out the ring and proposes her.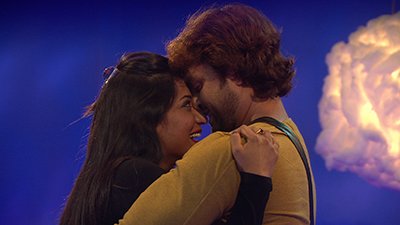 Excited, Mona's happiness knows no bounds what with her instantly agrees to be his better half. Vikrant then informs her that the entire wedding ceremony would take place inside the Bigg Boss house in the span of next two days.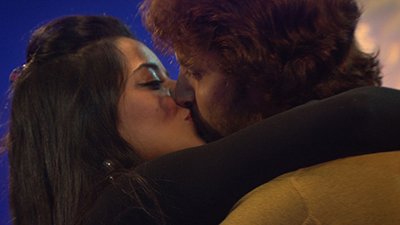 Initially refusing to fall for this, Vikrant finally makes her believe that it's actually happening. He also pipes in that the entire nation would bear witness to their union. With both stepping inside the house, Bigg Boss makes the official announcement regarding Mona and Vikrant getting married in the house. He also informs the other contestants that they will be responsible for all the rites and rituals taking place.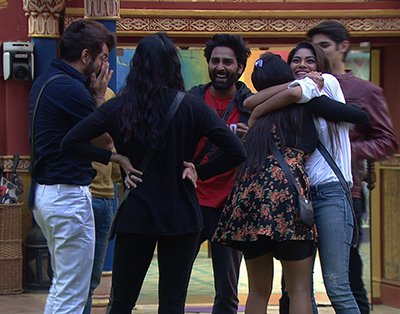 All start jumping with joy and congratulate Mona on her big day. Lopamudra Raut, Rohan Mehra and Manu are requested to be the ladkiwale while VJ Bani and Manveer are the ladkewale. Apart from the contestants, Mona's mother, Vikrant's sister, their close friends and a few ex-Bigg Boss contestant will also be a part of the ceremony.
Keeping true to the phrase,'Chat mangni pat byah', Mona and Vikrant will tie the knot
tomorrow
in the presence of Bigg Boss, the housemates, their loved ones and the entire nation.
But hey, don't you get the feeling of déjà vu? If you remember well, Sara Khan too had married her then boyfriend Ali Merchant in a grand affair in the glass house in the fourth edition of the rality show (2010). Unfortunately the relationship didn't last long, ending a mere
2 months later
. The entire fiasco was termed a publicity stunt by one and all, with strong rumours stating that the couple was paid 5 million (Rs. 50 lakhs) to carry out the 'tamasha'.
We only wish history doesn't repeat itself and Mona-Vikrant have a happy life ahead.
Image Source:colors