Anupam Mittal REACTS To Ashish Chanchlani's Spoof Sasta Shark Tank: 'Use Bhi Ghar Chalana Hai, Nobody Can Assassinate My Character Besides Me'
Anupam Mittal has reacted to Ashish Chanchlani's viral spoof 'Sasta Shark Tank'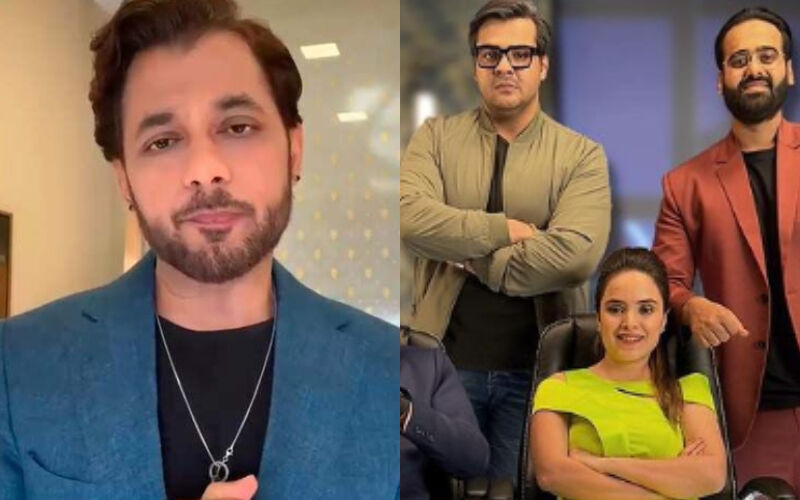 After Ashneer Grover, Shark Tank India judge and CEO of Shaadi.com Anupam Mittal has reacted to YouTuber Ashish Chanchlani's viral spoof Sasta Shark Tank. Anupam took to his social media to share his views on the popular spoof where Kunal Chabria played Uttapam Misal (Anupam's character) and introduced him as 'India's No 1 simp', 'serial killer looks', 'four time divorcee'. It also branded Anupam as the owner of 'divorce.com.' Mittal's response came after a fan asked him what he thinks about his wrong portrayal in the spoof.
Taking to his Instagram handle, Anupam shared a post where he gave a sweet shout-out to his mother-in-law Kumar Sharan. But, what caught everyone's fancy was one of the comments on the post. One netizen asked Anupam, "Sir, don't you think the way Ashish has portrayed you in his Sasta Shark Tank is very wrong! Like is it okay to do character assassination of someone in the name of comedy? I really don't know what's your take on this but I felt very bad when I watched that video!"
Earlier, Ashneer Grover had reacted to this funny spoof on his Instagram stories. He had written, "Hilarious! What acting by all the Sharks !! Sasta and Tikau (Cheap and long-lasting)."

For the unversed, the spoof video followed the same format as that of the reality show and the judges, played by Chanchlani and his collaborators, received pitches and considered them. Only the tone and the nature of the spoof were meant to elicit laughs and it was a huge hit on social media.
Image Source: Instagram