Anupamaa Fans Bash Makers For Dragging Out Anu-Anuj's Separation; Netizens Say, 'Whoever's Writing This Has Sadistic Tendencies'
Netizens have taken to social media to express their anger and disappointment on Anupamaa's ongoing storyline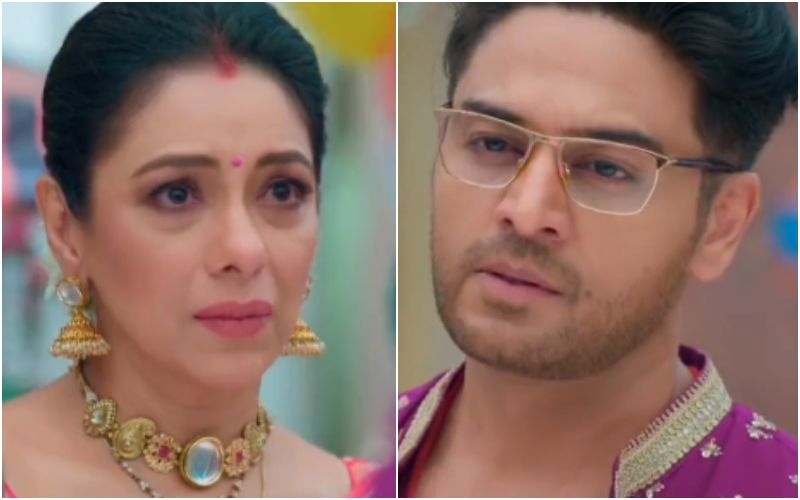 Anupamaa has become Indian television's one of the most sought after shows. Starring Rupali Ganguly and Gaurav Khanna, has even maintained its number spot on the BARC rating for quite some time now. With every episode, the makers are doing their best to entertain the audience with the high-voltage drama. However, witnessing their beloved MaAn going through a dragged out separation, has left fans angered and disappointed.
In the upcoming episodes it will be seen that Anu and Anuj will be meeting during Samar's wedding ceremonies, which he will be attending with Choti Anu and Maya. It was seen that the estranged couple has a heart-to-heart conversation about everything that transpired, however, to the fans' dismay it was a dream and not a reality. Fans have now taken to Twitter to bash the makers for making their favourite couple go through such an emotional trauma.
ALSO READ: Anupamaa SPOILER ALERT: Anuj To Move On With Maya? Choti Anu Calling Maya Her Mother Will Leave Anu Emotional
One wrote, "Anuj, don't let her walk all over you! At this point, I'm beyond frustrated with how sick this track is. Whoever's writing this has sadistic tendencies."
Take a look at the tweets:
Well, the fans are definitely in for a treat with the upcoming storyline.
Image Source: Twitter