Ghum Hai Kisikey Pyaar Meiin SPOILER ALERT: Vinu Requests Virat To Take Him To Sai During Vatsavitri Pooja; Former To Reminisce About Old Days
The upcoming episodes of Ghum Hai Kisikey Pyaar Meiin will focus the budding relationship between Harshad Arora's Satya and Ayesha Singh's Sai, which makes Neil Bhatt's Virat uncomfortable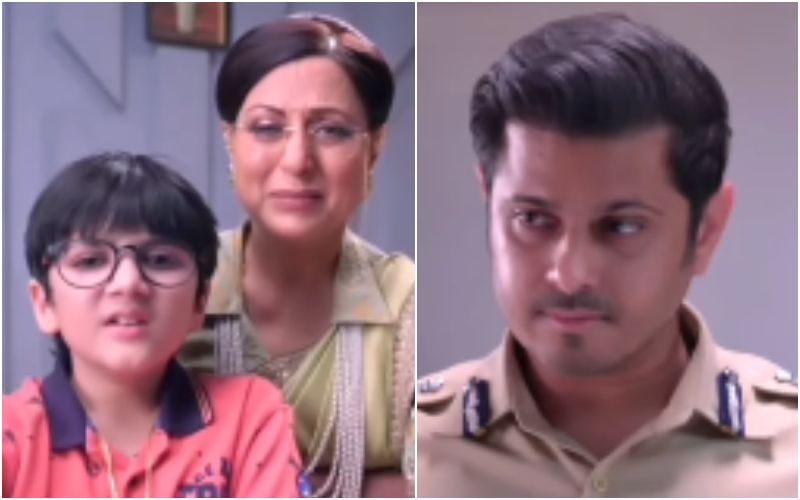 One of the most popular shows on Star Plus, Ghum Hai Kisikey Pyaar Meiin, has been leading the headlines for quite some time now for its ongoing plot. Starring Neil Bhatt, Harshad Arora and Ayesha Singh in the roles of Virat, Satya and Sai, the show enjoys a huge fan base that often takes to social media to discuss the ongoing story line. With Aishwarya Sharma's Pakhi's exit from the show, the makers are trying to create a love angle between Satya, Sai and Virat.
It was seen in previous episodes how putting their life at risk Vairat and Sai save the life of the commissioner, who is then operated by Satya. In the show it was seen how the media recognises the former couple's contribution and calls them a perfect couple. Sai then calls Satya on the stage, revealing that he is her husband and acknowledges how it was him who performed the successful surgery which left Virat irked.
ALSO READ: Ghum Hai Kisikey Pyaar Meiin SPOILER: Satya Gets Upset As Sai Puts Her Life In Danger; Virat Supports Her
As his family is busy preparing for the Vatsavitri, Virat will get nostalgic and recall how he had celebrated the festival with Sai when they were married. Ninad will be seen talking to Ashwini on a call telling her how the preparations are going fine with Sonali and Karishma taking care of everything. Vinayak will come downstairs with a saree in hand. When asked where he got it from, he would say that someone had left it for Ashwini. It will leave Sonali confused as she isn't at home. Later Vinu will request his father to take him to visit Sai because he wants to gift her the saree, which will put Virat in a dilemma.
It will be interesting to see how the future episodes of Ghum Hai Kisikey Pyaar Meiin pan out with Satya and Sai getting closer to each other day by day.
Image Source: Instagram