Anupamaa, July 19, 2022, Written Updates Full Episode: Anuj And Anupamaa Discuss About Shah Family's Reaction To Meeting Little Anu
Anupamaa and Anuj will discuss about Shah family's reaction on meeting little Anu and more in today's episode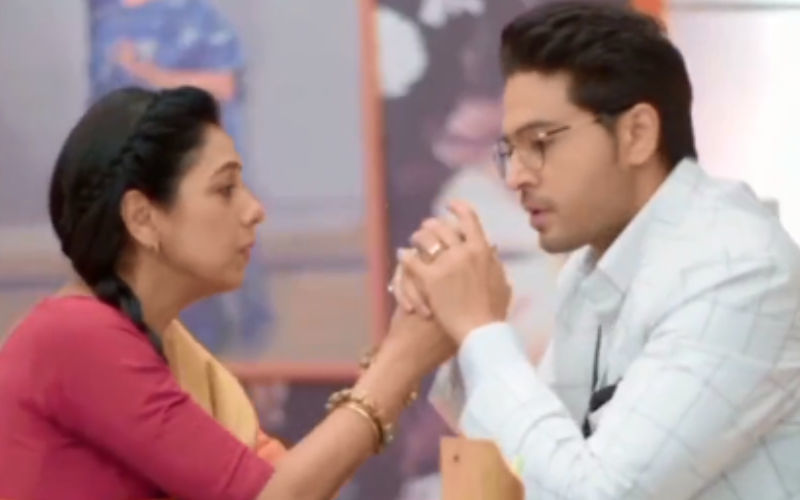 Anupamaa is topping the BARC ratings since it aired on Star Plus. Rupali Ganguly who is playing the titular character has become a household name and garnered adulation from the fans. The daily soap has a loyal audience who doesn't even miss a single episode and at times they even watch it on repeat. In the recent episodes we have seen Anuj and Anupama adopt a daughter Anu and everyone seems to be impressed by the new development.
In the last episode, we saw Anuj and Anupamaa take little Anu to Shah's house and introduce her to the family. Unfortunately, everyone in the family was happy to see Anu except Baa and Vanraj. Anupamaa's kids Samar, Pakhi, and Toshu were taken aback with Anuj and Anupamaa's landmark development, but Samar and Pakhi accepted her while Toshu wasn't happy with the lead's decision. On the other hand, even Kinjal too was happy to meet little Anu.
Meanwhile, in today's episode, you will see Anuj and Anupamaa discuss the Shah's reaction to little Anu. She discusses Toshu's reaction and to which Anuj says that he might be worried that Anupamaa would not focus on his child. Anupamaa shared that even Kinjal was tensed about this. Anuj, like a doting husband, told that he'll help Anupamaa in sharing the responsibility of little Anu.
On the other hand, Adhik calls Pakhi to ask about her reaction to little Anu. Pakhi told him that again her friends will mock her in school. He then revealed that Barkha also like Pakhi after he told Barkha about them and he plans to meet Pakhi soon. Vanraj got into Pakhi's room and she disconnected the call and warns her to stay away from Adhik.
Interestingly, Kavya asks Vanraj to take their relationship ahead by adopting a baby to which Vanraj is shocked. The next morning Vanraj informs everyone about his new job offer while Toshu is excited to tell everyone about getting a call from MNC. Everyone to happy to hear the good news. Kinjal has to visit a doctor for a regular check-up and thinks of taking Anupamaa with her as Toshu would be busy.
Meanwhile, Anuj and Anupamaa are tensed not seeing little Anu by their side in the room. They look for her in the house and see her playing in the garden. Anupamaa asks Anu about breakfast to which she hesitates. Little Anu shocks everyone as she reveals that she can prepare tea for everyone. Sara gets emotional, as they all have breakfast together. Adhik tells Barkha that she has to be nice to little Anu in order to be in the good books of Anuj and Anupamaa.
In the upcoming episode, Anuj and Anupamaa will take little Anu to school where they meet Vanraj and Pakhi. Pakhi warns Anupamaa that little Anu will not study in her school and she has to choose between two of her daughters.
We can assure you that the upcoming episodes are filled with twists and turns.
Image Source: SpotboyE