Anupamaa SPOILER ALERT: Kavya Plans To Take Over Shah House, Calls It 'Kavya Ka Ghar'
Kavya is gearing up to Vanraj and Dolly's bond and provokes him to snatch the latter's share of the property.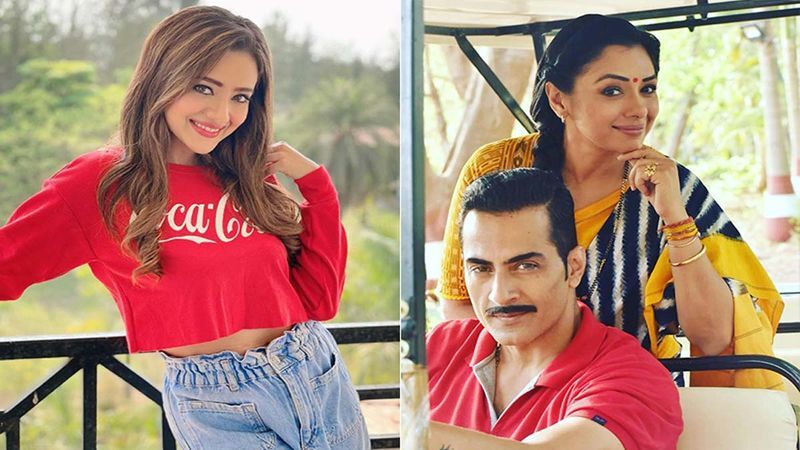 Star Plus' popular television show Anupamaa has been topping the TRP charts for quite some time now. The viewers have been hooked onto the show, owing to its high octane drama that has been unfolding with every episode.
Now, according to the ongoing plot, Anupamaa is all set for a new start owing to her professional and personal life while her former husband is going to taste his own medicine.
Kavya on the other hand has finally begun to show her true colours and evil demeanour. Meanwhile, viewers are equally excited to see how Kavya turns the tables for Vanraj and Leela's life who backstabbed Anupamaa on her request.
Anupamaa's exit from the Shah house has added new dimensions to the storyline and now, the show is all set to witness a high octane twist. If we are to go by the reports, Kavya is planning to own the entire Shah house in her name.
The idea for her villainous act irrupts as she sees herself putting the 'Kavya ka Ghar' nameplate on the door of Shah House.
Kavya is all set by plotting her villainous plan as she will play her mind game and doesn't step back from attacking the unity of the Shah family. After Anupama, she attacks Vanraj and Dolly's bond.
While Dolly curses Vanraj and Leela for what they did with Anupamaa, Kavya brainwashes the former and instigates him to take Dolly's share of the property on his name.
While Vanraj hold's Dolly's share of the property, the two are set to face the same fate and their unity is likely to be broken. Ultimately things come into Kavya's control and she finally gets the hold of Shah's house.
Image Source: Instagram/