Anupamaa SPOILER 15th July 2023: Kavya-Vanraj Panic As Choti Disappears From Shah Family, Nakul Supports Anu's Decision To Stay Back
In the upcoming episodes of Anupamaa, Vanraj and Kavya will take Choti Anu to the Shah house to take care of her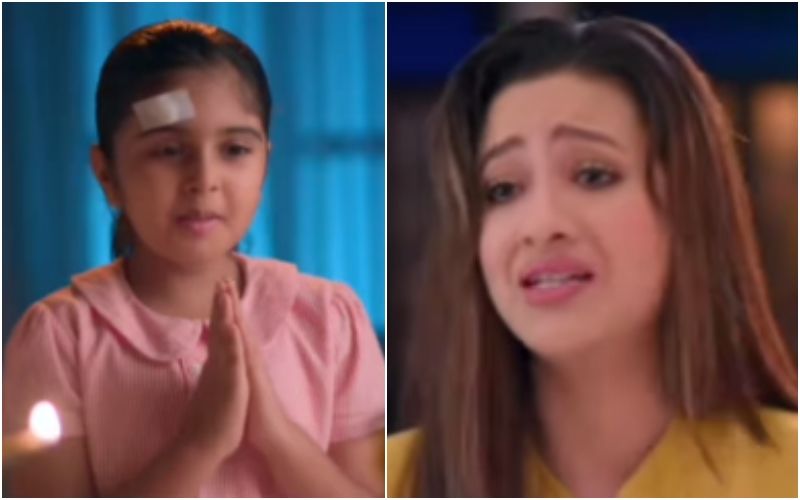 One of the most-watched shows on Star Plus, Anupamaa enjoys a huge fan base. Starring Rupali Ganguly and Gaurav Khanna, produced by Rajan Shahi, the show has kept the audiences hooked with its high-voltage drama and unexpected twists. The show often tops the BARC ratings. In the past few episodes it was seen that Choti Anu goes into shock after learning that Maya died while trying to save Anu's life. Her health starts to deteriorate as she fears being abandoned by both her mothers.
On the other hand, it will be seen that Anu will cancel her plans of going to the US and return to the Kapadia mansion which will leave Malti Devi furious. She will vow to destroy Anu's life for betraying her. In this time of need, Nakul will stand up for his sister Anu. he will stand against Gurumaa and try to calm her down. He will try and explain why Anu's decision was necessary. It will be interesting to see if Malti Devi understands Anu better or will Nakul also have to face her wrath.
With the interesting upcoming plot twists and high-voltage drama, fans have been waiting with baited breath to know how the makers will take forward Anu and Anuj's love story. Will MaAn finally get their happily ever after or not?
Image Source: Instagram