Anupamaa SPOILER ALERT 14th July 2023: Kavya Takes Of Choti In Anu's Absence, Bapuji Consoles An Emotional Anuj
In the upcoming episode of Anupamaa, after returning home Bapuji goes to meet Anuj and Choti Anu and comforts them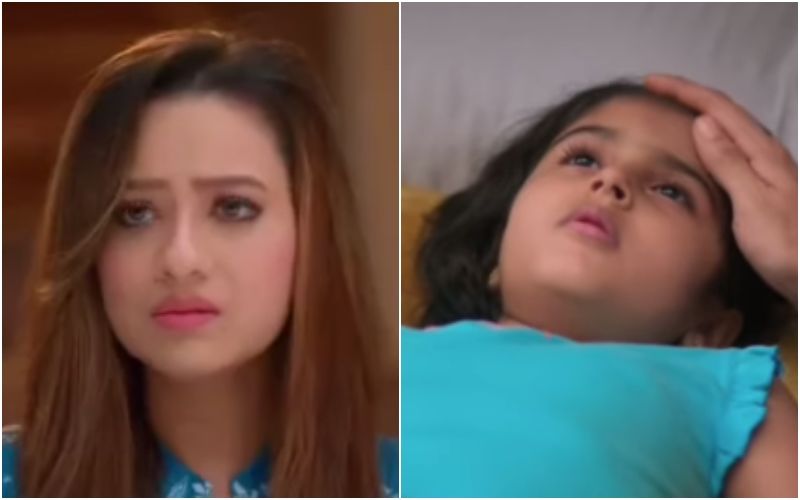 Starring Rupali Ganguly, Gaurav Khanna and Apara Mehta, Anupamaa is one of the most-watched shows on Star Plus. Produced by Rajan Shahi, the show has kept the audiences hooked with its high-voltage drama and unexpected twists. The show often tops the BARC ratings, despite coming under the scanner for ruining everyone's character development. The current plot of the show revolves around Anu abandoning her dreams and choosing motherhood over her aspiration for Choti Anu.
Today's episode will start with Vanraj informing everyone that Anupamaa's flight has taken off. As Leela and Kinjal are discussing how they will manage the house without her, Kavya will express her concern for Anuj and Choti Anu. In the Kapadia mansion, Anuj will dream of meeting Anu. he will tell her how much they miss her and that he feels lost in life without her. He goes on to reveal that she might have taught him to live but he and their daughter cannot live without her.
ALSO READ: Anupamaa SPOILER ALERT 13th July 2023: Malti Devi Slaps Anu For Betraying Her Trust, Challenges To Destroy Her Life
When Anu asks him if she should return, he denies it by saying that he just wanted to tell her what he was feeling and that she shouldn't sacrifice her dreams to be them. Their sad moment comes to an end as Anu consoles him and makes him sleep on her lap. The next morning as Baa is praying to God, Bapuji makes his return. He reveals that he wanted to return a day early to see Anu off but couldn't. As the family is busy reuniting with him, sugar-free cream rolls get delivered to the Shah house. The delivery boy informs that Anupamaa had asked him to give it to Bapuji when he returns.
ALSO READ: Anupamaa SPOILER ALERT 12th July 2023: Malti Devi Cancels Anu's Trip To America So That She Can Take Care Of Choti
Later it is seen that Bapuji makes a trip to the Kapadia mansion. He meets with Anuj and apologises to him for not coming sooner. Bapuji goes on to inquire about Choti's health and Anuj tells him that he is doing his best to handle her, but is failing at it. As Bapuji asks how he is failing, Anuj breaks down in tears. Bapuji comforts him and tells him that everything will be alright. Just then Choti comes downstairs asking for her mother. She asks if Anupamaa is pressing her school uniform or preparing her tiffin for school. She gets happy when she notices Bapuji and hugs him. Choti asks him where Anu is, leaving him speechless.
As Choti continues to ask about Anu, Kavya tells her that her mother is at the gurukul right now because of an event. Kavya takes care of her and feeds her food, which prompts Vanraj and Bapuji to request Anuj that he should send Choti to Shah house. They try to convince him that Choti needs a mother figure right now and that she will heal emotionally if she spends time with Meenu and Pari. In the upcoming episodes it will be seen that Anu returns to Kapadia house to be with Choti, which leaves Malti Devi furious. Gurumaa will vow to destroy Anu's life.
Image Source: Instagram