Anupamaa SPOILER 27th July 2023: Kavya Pregnant With Her Ex-Husband Anirudh's Child? Malti Devi's Past Comes Back To Haunts Her
In the upcoming episodes of Anupamaa, Kavya will be seen guilt-ridden as she thinks about how she has been lying to Vanraj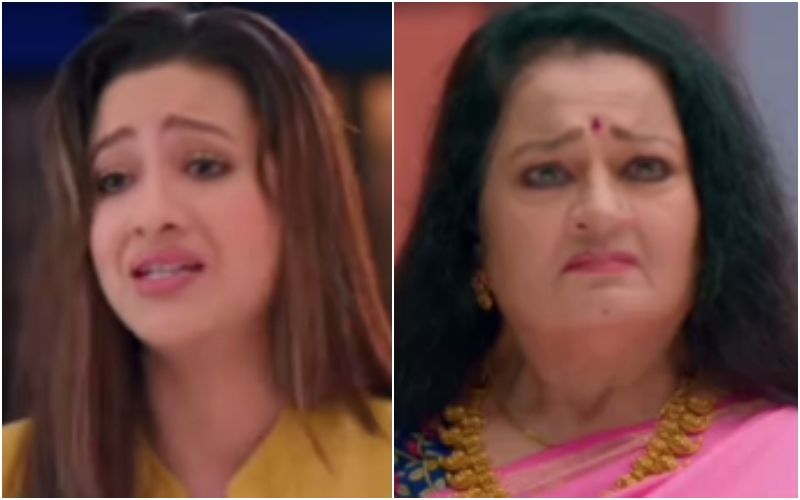 Starring Rupali Ganguly, Apara Mehta and Gaurav Khanna, Anupamaa is one of the most-watched shows on Star Plus and it always tops the BARC ratings. The high voltage drama in Rajan Shahi serial continues as Anu returns to the Kapadia mansion for her youngest, leaving behind her dreams of going to the US. With Malti Devi hell-bent on ruining Anu's life for betraying her trust, the audiences have been left on the edges of the seat waiting for the next twist.
On the other hand, Malti Devi too will be haunted by her past. She will remember the time she abandoned her newborn baby at an orphanage so that she could pursue her career without her son being a hurdle in her dreams. As the show progresses, it might be revealed later that the son she abandoned is none other than Anuj Kapadia. If reports are to be believed, Dimpy might figure out that Gurumaa is Anuj's biological mother. It will be interesting to see how Anuj reacts after the truth comes out. Will he accept Malti Devi as his mother or will he hate her for abandoning him and trying to ruin his wife Anu's life.
ALSO READ: Anupamaa SPOILER 25th July 2023: Samar Raises Question Of Anu's Virtuous Behaviour; She Vows To Protect Her Son From Malti Devi's Clutches
With the interesting upcoming plot twists and high-voltage drama, fans have been waiting with baited breath to know how the makers will take forward Anu and Anuj's love story. Will MaAn finally get their happily ever after or not?
Image Source: Instagram