Anupamaa SPOILER ALERT 12th June 2023: Anuj, Baa And Malti Devi Ask Anu To Meet Them At Different Places On The Same Time
In the upcoming episode it will be seen that Anu will have a hard time managing her time between her career, Anuj and her families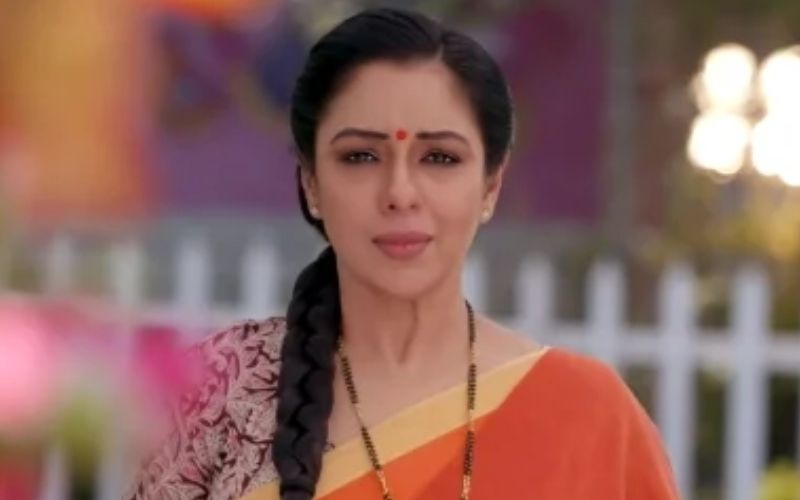 One of the most-watched serials on Indian television, Anupamaa enjoys a huge fan base that often takes to social media to create chatter around the ongoing storylines. Starring Rupali Ganguly and Gaurav Khanna in the lead, the show has become one of the trending topics on the internet. The show track currently sees the Shah and Kapadia family going back to their lives after celebrating Samar and Dimpy's wedding. On the other hand Anu will also start focusing on her dream to go to America.
In the upcoming episode it will be seen that Anupamaa will be put in a tough spot. Baa, Malti Devi and Anuj will ask for her presence at different places at the same time. While Anuj will ask her to meet him personally, Baa demands Anu to attend an important pooja for Samar and Dimpy's happy marriage. On the other hand, Malti Devi will inform her about an upcoming press conference that will announce to the world about Anu handling the USA dance academy.
ALSO READ: Anupamaa SPOILER ALERT: Nakul To Brainwash Malti Devi Against Anu, As Latter Prepares To Leave For America
With three people demanding her presence at the same time in different places, it will be interesting to see how she manages her time.
Talking about the upcoming plots, Dimpy's character will become negative as she will start misbehaving with the Shah family. On the other hand, Vanraj will start taking care of Kavya as she is pregnant with his child. Fans have been wanting to know how the makers plan on taking Anu and Anuj's love story ahead. Will Anupamaa go and settle in the US alone or will Anuj follow her and become her pillar of support again are some of the burning questions the audience is eagerly waiting for.