Anupamaa SPOILER ALERT 17th August 2023: Barkha And Adhik BURN With Jealousy As Anuj Gives Pakhi The New Project; Dimpy Separates The Kitchen
In the upcoming episode of Anupamaa, Anuj will handover a new project to Pakhi after showing Barkha and Adhik the losses the business incurred when they were in-charge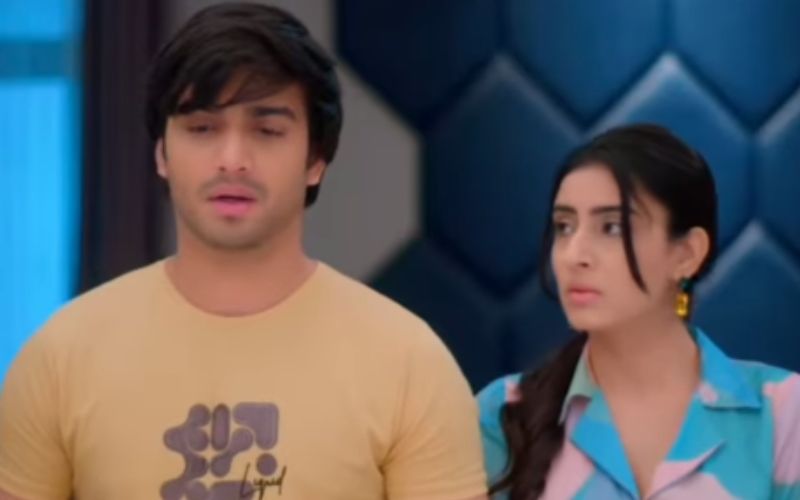 Star Plus' show Anupamaa has been raking in all the love from the audiences ever since it started airing in 2020. Starring Rupali Ganguly, Sudhanshu Pandey, Madalsa Sharma, Apara Mehta and Gaurav Khanna, the show tops the BARC ratings every week. The show enjoys a huge fan base on social media. The high-voltage drama in the Rajan Shahi's serial continues as not only is Anu slowly realising the truth about Adhik and Pakhi's relationship, but she also wants to get closer to Romil.
Today's episode starts with Romil begging everyone to leave him alone. He states that ever since he was a kid, he has been alone and compares the Kapadia house to a jail. Anuj interrupts him and asks him to stop playing the victim card. He reveals that he is an orphan and advises the teenager to start counting his blessings. Ankush demands Romil to apologise to Anu and Anuj for his harsh words and misbehaviour. After much persuasion Romil apologises to everyone and Anuj asks him to clean up all the mess that his friends left behind. Anu goes on to lecture Ankush and states that he shouldn't support Romil and try to show him the right path to lead a successful life.
ALSO READ: Anupamaa SPOILER 16th August 2023: Anuj Slaps Romil From Insulting Anu, Vanraj Bonds With Samar And Toshu
On the other hand in the Shah house, Baa gets the shock of her life to know that Dimpy took some matter in her own hands and divided the kitchen. Dimpy rudely asks Leela to move as she is standing on her side. Leela goes on to advise Dimpy to follow some rules while stepping into the kitchen, like making sure she is bathed and what not. She also reminds Dimpy that Samar should be well-fed. Back at the Kapadia mansion, Adhik and Barkha get the shock of their life, when Anuj recounts all the losses the business has incurred over the past few months. He tells them that he knows what they have done. He then appoints Pakhi to lead a new project with Anupamaa, which leaves them furious.
ALSO READ: Anupamaa SPOILER ALERT 15th August 2023: Anuj Threatens To Call Police On Romil For Underage Drinking, Kinjal Lashes Out At Dimpy
It will be interesting to see what turn the story takes in the future episodes. With the interesting upcoming plot twists and high-voltage drama, fans have been waiting with baited breath to know how the makers will take forward Anu and Anuj's love story. Will MaAn finally get their happily ever after or not?
Image Source: Instagram