Anupamaa SPOILER 16th August 2023: Anuj Slaps Romil From Insulting Anu, Vanraj Bonds With Samar And Toshu
In the upcoming episode of Anupamaa it will be seen that Romil will lash out at the adults and state that he doesn't need a mother or a father as they never cared about him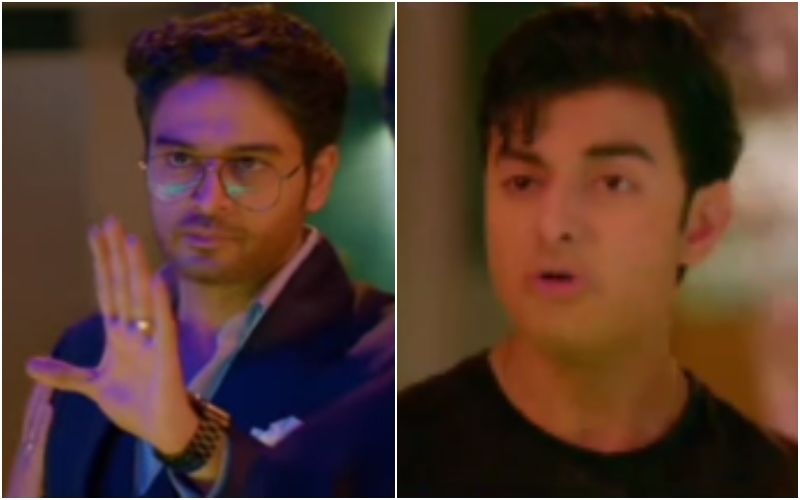 Starring Rupali Ganguly, Sudhanshu Pandey, Madalsa Sharma, Apara Mehta and Gaurav Khanna, Anupamaa is one of the most-watched shows on Star Plus and it always tops the BARC ratings. The high voltage drama in Rajan Shahi's Anupamaa continues as on one hand Malti Devi is plotting to ruin Anu's life. In the last few episodes it was seen that the Kapadia and Shah families are going through a lot of drama.
In today's episode it will be seen that Vanraj and Hasmukh will bond with Samar and Paristosh. Bapuji will speak about the father-son relationship and how over time the affection lessens. He talks about the importance of communication between a parent and the kids so they do not repent it later in life. Vanraj apologises to Samar for his harsh words and asks if Dimple felt bad. As the men are enjoying their coffee, Dimple watches them from afar and thinks that they are manipulating Samar against her. Vanraj advises Samar to maintain a balance between his wife and the family. Paristosh adds that they all love Samar and care for his well-being.
ALSO READ: Anupamaa SPOILER ALERT 15th August 2023: Anuj Threatens To Call Police On Romil For Underage Drinking, Kinjal Lashes Out At Dimpy
On the other hand, Anu and Anuj come back to the Kapadia mansion to find Romil enjoying a rave party. Anuj stops the music which angers a tipsy Romil. Romil lashes out at Anuj and Anu, going as far as to curse at them and using vulgar words, when they question his behaviour. Furious at Romil's use of words, Anuj slaps him. Ankush slams him for slapping his son, but Anuj stands by his actions. He lashes out at Ankush and Barkha for watching the kid misbehave and letting him throw a party with alcohol, despite being underage. Anuj states that all the kids must return to their home in cabs or else he will file a complaint against them. Once everyone leaves, except for the family members, Romil has an outburst.
ALSO READ: Anupamaa SPOILER ALERT 14th August 2023: Romil Calls Adhik 'Double-Faced' Leaves Anu Suspicious Of Her Son-In-Law
Romil lashes out at everyone for making him stay with a family that doesn't want him. He goes on to state that all his life he has been a lonely kid who never had a mother or a father and he doesn't need one right now. If allowed he would gladly move away and stay alone like he has all the time. Anu gets emotional looking at Romil's emotional state.
It will be interesting to see what turn the story takes in the future episodes. With the interesting upcoming plot twists and high-voltage drama, fans have been waiting with baited breath to know how the makers will take forward Anu and Anuj's love story. Will MaAn finally get their happily ever after or not?
Image Source: Instagram