Yeh Rishta Kya Kehlata Hai SPOILER 16th August 2023: Manisha Gives Akshara A Reality Check As She Hallucinates Abhinav's Voice; Abhir And Ruhi On A Mission
In the upcoming episode of Yeh Rishta Kya Kehlata Hai, Manish will be advise Akshara to accept the fact that Abhinav's dead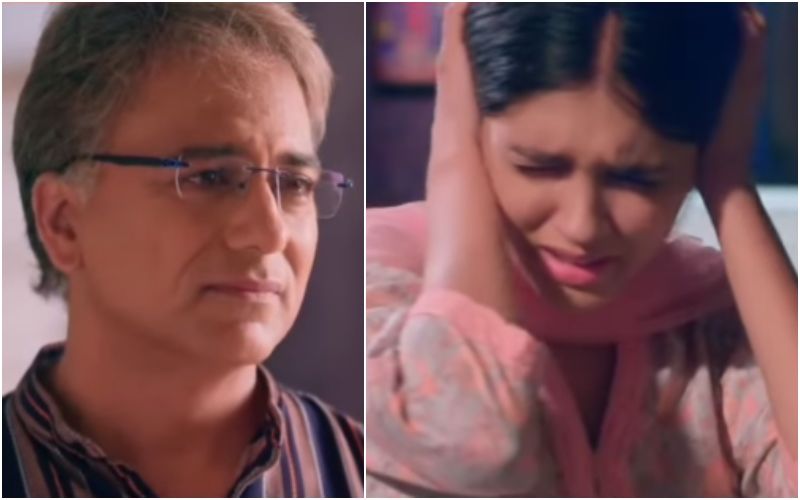 Produced by Rajan Shahi, Star Plus' show Yeh Rishta Kya Kehlata Hai has been running successfully for almost 15 years now. Starring Pranali Rathore, Harshad Chopra, Shreyansh Kaurav, Jai Soni and many more in pivotal roles, the show is one of the most-watched shows on Star Plus. The last few episodes of the serial have revolved around Abhinav's death. The once ecstatic Goenka family are currently facing the toughest time of their life as Akshara has decided to hide the news of Abhinav's death from Abhir.
Today's episode starts with Abhir calling out to Abhinav in his sleep which gets Akshara emotional. As she tries to control her tears, she starts hearing Abhinav's voice. She runs around the house to find him following his voice. She expresses how she can still feel his presence. She comes across a mirror and stares at herself, she remembers the time when they had gotten married and he had put a mangalsutra and sindoor on her. As Abhinav's voice continues to echo in her mind, Akshara starts getting very distraught.
ALSO READ: Yeh Rishta Kya Kehlata Hai SPOILER ALERT 15th August 2023: Abhir Doesn't Accept Abhinav's Death, Falls Sick, Leaves Akshara Worried
It will also be seen that Abhir and Ruhi will try to find the truth behind Abhinav's disappearance on their own as the adults in their life only lie to them. If reports are to be believed, Abhir will confront Akshara about the garland around his father's photo, who will then reveal the truth. Unable to handle the death of his beloved father, Abhir's health will worsen as his heart is weak.
With Akshara and Abhir blaming Abhimanyu for snatching away Abhinav, their pillar of strength, it will be interesting to see how the plot further progresses. How the Goenka and Birla families take in the shock of losing Abhinav. Will Akshara ever forgive Abhimanyu? How will Abhimanyu fill his family's life with colours again? Fans have been eagerly waiting to know how the show proceeds further.
Image Source: Instagram