Anupamaa SPOILER ALERT 28th July 2023: Baa Notices Tension Between Pakhi-Adhik; Malti Devi Looks Traumatised After Hearing A Baby Cry
In the upcoming episode of Anupamaa, the Shah and Kapadia family will come together to celebrate Kavya's baby shower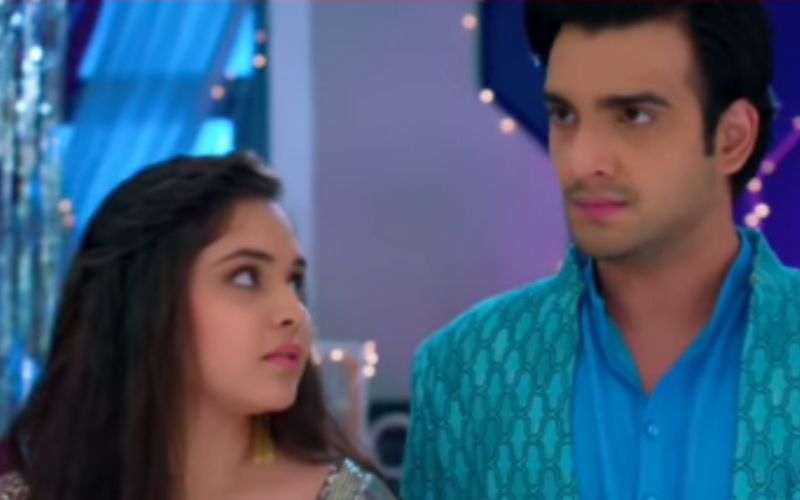 Starring Rupali Ganguly, Apara Mehta and Gaurav Khanna, Anupamaa is one of the most-watched shows on Star Plus and it always tops the BARC ratings. The high voltage drama in Rajan Shahi serial continues as Anu returns to the Kapadia mansion for her youngest, leaving behind her dreams of going to the US. With Malti Devi hell-bent on ruining Anu's life for betraying her trust, the audiences have been left on the edges of the seat waiting for the next twist.
It will also be seen that Dimpy will be giving updates about the happenings in the Shah family to Malti Devi. In the episode Dimpy will inform Gurumaa that they are busy celebrating Kavya's baby shower, which will leave her distraught. She will rush to her room and start crying after she hears the voice of a baby boy crying in her mind. Nakul who notices an emotional Malti Devi, will wonder what is going on.
With the interesting upcoming plot twists and high-voltage drama, fans have been waiting with baited breath to know how the makers will take forward Anu and Anuj's love story. Will MaAn finally get their happily ever after or not?
Image Source: Instagram