Anupamaa SPOILER ALERT 29th August 2023: Leela Warns Dimpy To Stay Away From Kavya And Her Baby; Anu Starts Searching For Malti Devi
In the upcoming episode of Anupamaa, Leela will curse Dimpy for making Kavya fall and accidentally causing the baby to get hurt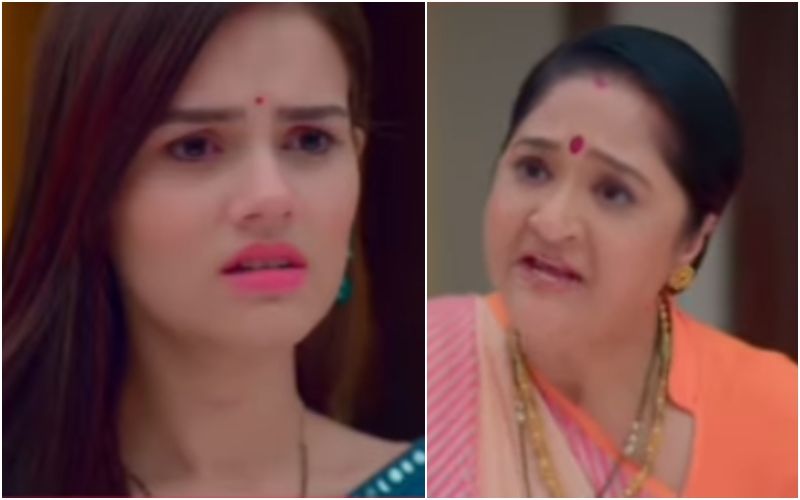 Starring Rupali Ganguly, Sudhanshu Pandey, Madalsa Sharma, Apara Mehta and Gaurav Khanna, Anupamaa is one of the most-watched shows on Star Plus and it always tops the BARC ratings. The high voltage drama in Rajan Shahi's Anupamaa continues as Pakhi stays adamant on giving her marriage with Adhik another chance, despite her mother trying to explain her otherwise. In the last episode it was seen that during an altercation between Leela and Dimpy, Kavya gets hurt leaving everyone worried about her and the baby.
Today's episode starts with an emotional Vanraj leaving Kavya's hospital room. Anu follows him and they sit together having a heart-to-heart talk. As he states how he can never accept Kavya and Anirudh's baby, Anupamaa explains to him that once the baby is born, it will belong to Vanraj as he will be the one to raise it. She reminds how happy he was to become a father again and how he had even started saving for the baby so that they can get the best education. As they continue talking, Vanraj notices that Anuj overheard everything. On the other hand in the Kapadia mansion, Romil and Adhik get into a verbal conflict as Pakhi tries to stop them.
ALSO READ: Anupamaa SPOILER ALERT 28th August 2023: Choti Anu To Witness Adhik Physically Abusing Pakhi; Kavya's Baby In Danger
Back at the Shah house, Leela curses at Dimpy for bringing bad luck and harming Kavya and the baby. She blames Dimpy for her foolishness. As Samar and Paristosh return home, a nervous Dimpy asks them about Kavya's health. Samar informs everyone that she is safe and under observation. Just as Dimpy expresses her gratitude, Baa will warn her to stay away from Kavya and her baby until the delivery. In the car, as they are returning home, Anuj enquires about Vanraj to Anu. They stop at a temple on their way to the house, where a lady bumps into their car. Anu gets out and goes to help the lady, when she realises it is Malti Devi, who is not in her senses.
ALSO READ: Anupamaa SPOILER 26th August 2023: Anu Scolds Barkha For Trying To Punch Romil; Kavya To Suffer Pregnancy Complications
In the upcoming episode of the show, it will be seen that a worried Anupamaa will try to talk to Nakul and find out what happened to Gurumaa. She will also reach the temple where they bumped into Malti Devi to find her and know what actually happened. It will also be seen that Dimpy will plead Baa to let her meet Kavya, who will not let her. Anupamaa will call out Baa infront of everyone and state that Dimpy is not always the villain. It will be interesting to see how the next few episodes go.
Image Source: Instagram