Anupamaa SPOILER ALERT 2nd August 2023: Barkha Lashes Out At Ankush For Bringing His Illegitimate Son Home; Vanraj Advises Her Not To Take The Responsibility
In the upcoming episode of Anupamaa, Anu will see consoling a heartbroken Vanraj and tells him to decide if he wants to accept Kavya baby or not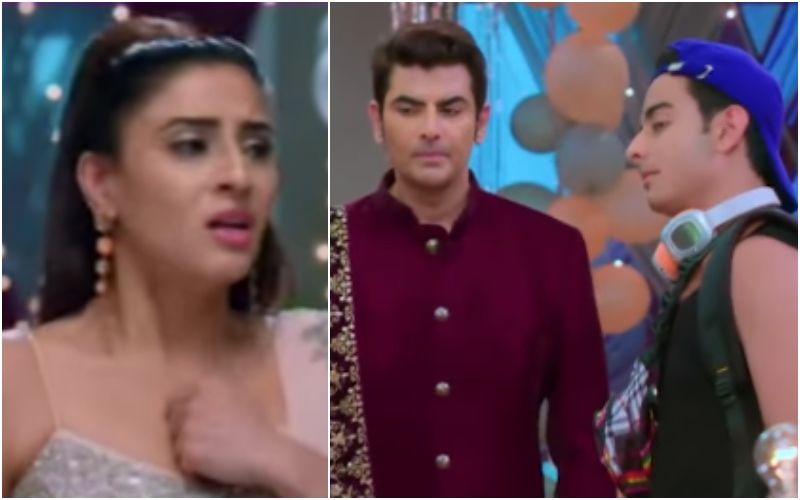 Starring Rupali Ganguly, Sudhanshu Pandey, Madalsa Sharma, Apara Mehta and Gaurav Khanna, Anupamaa is one of the most-watched shows on Star Plus and it always tops the BARC ratings. The high voltage drama in Rajan Shahi's Anupamaa continues as on one hand Malti Devi has started plotting to ruin Anu's life and on the other hand Kavya reveals that the baby in her womb belongs to her ex-husband Aniruddh and not Vanraj. In the previous episode it was seen that Vanraj overhears Kavya's confession which breaks his heart.
In today's episode it will be seen that Anupamaa will tell Kavya that is her decision if she wants to tell Vanraj the truth about the baby and try to fix her mistake or hide it from him and betray his trust. As Anu prays to God to handle everything, she sees an emotional Vanraj and realises he already knows the truth. While Anu feels bad for her ex-husband, she also recalls how she was betrayed by him and Kavya and takes a step back from consoling them. Anuj finds Anu and asks where she has been. As she is about to tell him everything, Baa interrupts them and asks about Kavya's whereabouts.
ALSO READ: Anupamaa SPOILER 1st August 2023: Vanraj Completely Breaks Down After Knowing Kavya Is Pregnant With Anirudh's Baby
It will be further seen that Anupamaa witnesses Kavya and Vanraj acting normal. On one hand, Barka will be worried about Ankush and on the other hand Pakhi will be caught in a dilemma. She will decide to expose Adhik as a domestic abuser to her family, but will stop in her tracks after watching how happy both the families are after a long time. She will promise to expose Adhik at a later day. As the episode progresses further, Kinjal and Paritosh will be seen suggesting baby names to Kavya and Vanraj.
In the upcoming episode, it will be seen that Ankush will bring his illegitimate son home which will leave Barkha stunned. As Anu tries to console her, Barkha asks if she would have accepted Anuj's illegitimate kid. It comes as a shock to everyone when Vanraj advises not to take Ankush's son's responsibility.
Amidst all the drama, the audiences have also been getting glimpses of Malti Devi's past, where she can be seen choosing her dreams of becoming a dancer over her newborn baby. With the interesting upcoming plot twists and high-voltage drama, fans have been waiting with baited breath to know how the makers will take forward Anu and Anuj's love story. Will MaAn finally get their happily ever after or not?
Image Source: Instagram