Anupamaa SPOILER ALERT: Anu Taunts Anuj As He Asks For Her Forgiveness, Estranged Couple To Get REMARRIED In Samar-Dimpy's Mandap?
The upcoming episodes of Anupamaa will be filled with twists and turns as Anuj will be seen seeking out Anu to ask for her forgiveness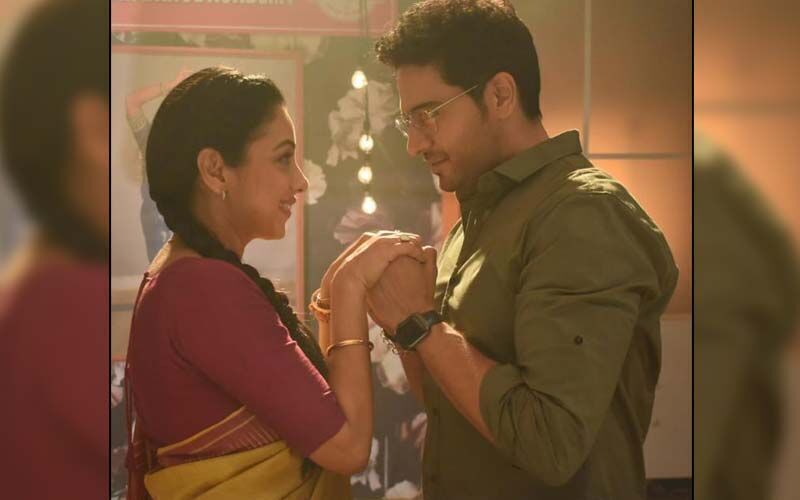 Over the years, Anupamaa has become one of the most-loved serials on Indian television. Starring Rupali Ganguly, Sudhanshu Pandey, Chhavi Pandey and Gaurav Khanna in lead roles, the show has maintained its first position on the BARC rating for quite some time now. With every passing episode, makers are doing their best to keep the audiences hooked to the high-voltage drama. Well the netizens will be in for a treat as the upcoming episodes will be packed with MaAn scenes.
In the upcoming episodes it will be seen that after realising his mistake of keeping Anu in the dark, Anuj will beg for her forgiveness. He will tell her that he knows what he has done is wrong, which hurts her, but he doesn't know how to convey his feelings to her. Annoyed with this, Anupamaa will taunt him and tell her estranged husband that she loved him and trusted him a lot. While she doesn't want his love as a sympathy, she will express how much he hurt her by giving her right to him to someone like Maya. Anu will declare that she wouldn't be able to forgive him.
ALSO READ: Anupamaa SPOILER ALERT: Vanraj To Interrupt Anu-Anuj's Important Conversation? Kavya Confirms Her Pregnancy
Well, if reports are to be believed, Kanta will expose Maya, Vanraj and Barkha's scheme in front of the Shah and Kapadia family. It is a possibility that Anu and Anuj will get remarried in the same mandap as Samar and Dimpy. Anu's mentor Malti Devi, who is attending the wedding, will see Anuj and get emotional. It might be later revealed that Anuj is her son. With all the ongoing plots, it was also recently revealed that Kavya is pregnant with Vanraj's child. It will be interesting to see how the makers tie all the plots together so that Anupamaa can go to the USA to fulfil her dreams.
Image Source: Instagram