Anupamaa SPOILER ALERT: Vanraj To Interrupt Anu-Anuj's Important Conversation? Kavya Confirms Her Pregnancy
The upcoming episodes of Anupamaa will be filled with twists and turns as Vanraj will interrupt Anuj and Anupamaa's important conversation in the market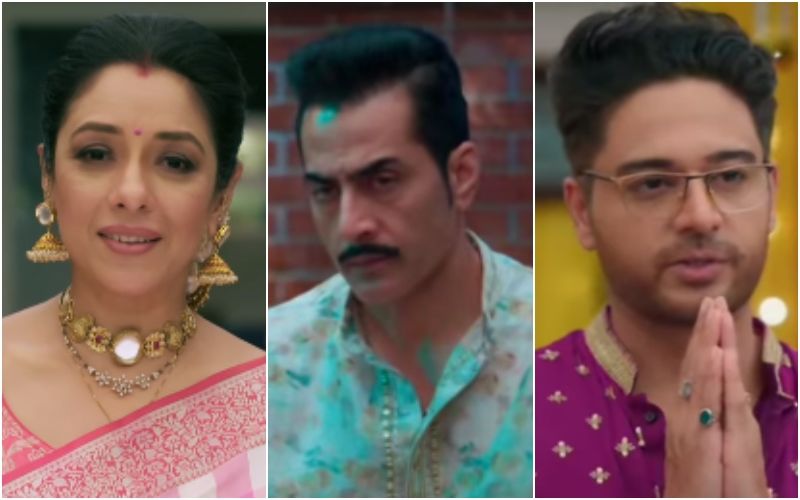 Ever since the makers of Anupamaa, created a rift between Anuj and Anu by letting Choti Anu go with her biological mother Maya, fans have been eagerly waiting for the day when their favourite couple will finally reunite. Fans were left excited to know that the estranged couple will finally meet in the market without the interference of the Shah and Kapadia family so that they can hash out all the misunderstandings. However, it seems like the makers don't want to reunite the couple just yet.
In the market just as Anuj is going to tell Anupamaa the truth behind his changed behaviour and what happened with him and Choti Anu when they were leaving with Maya, Vanraj reaches the market in his car and interrupts them. He will proceed to take his ex-wife away from Anuj under the pretext of going home. Once inside the car, he will get nostalgic and talk to Anu about their kids growing up and becoming adults.
ALSO READ: Anupamaa SPOILER ALERT: Vanraj To Get EXPOSED As Maya's Helper To Separate Anu-Anuj?
On the other hand, Kinjal will tell Toshu that she will be leaving the Shah house after Samar and Dimpy's wedding forever. In the upcoming episodes, it will also be seen that Kavya will feel dizzy during the sangeet ceremony. Anupamaa will go to check on her where it will be revealed that Kavya is pregnant. Both the women will hug each other and express their excitement over the new addition to their life.
If reports are to be believed, the show will go through a leap, post which Kavya will be seen giving birth to her baby and Anu will travel to the US for 3 years with Malti Devi and Bhairavi to focus on her dance career.
Image Source: Instagram