Anupamaa SPOILER ALERT: Vanraj To Get EXPOSED As Maya's Helper To Separate Anu-Anuj?
The upcoming episodes of Anupamaa will be filled with twists and turns as Anuj will finally reveal the entire truth about his hanged behaviour to Anu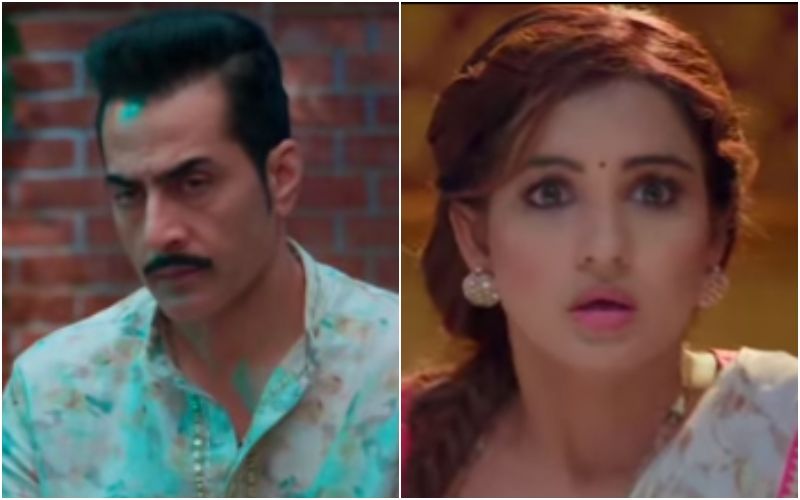 Starring Rupali Ganguly, Sudhanshu Pandey, Chhavi Pandey and Gaurav Khanna, Anupamaa is currently one of the most-loved serials on Indian television. With every episode, the makers are doing their best to entertain the audience with the high-voltage drama. It has even maintained its number spot on the BARC rating for quite some time now. The ongoing track of the show sees an emotional reunion between Anuj and Anu.
It seems like, after months of manifesting their beloved couple to come back together, fans are in for a treat as the upcoming episodes will see Anu and Anuj meeting at the market and hashing out all their misunderstandings. He will even tell her all about Maya's evil plan, which will lead her to save Choti Anu and her husband from her traps. However, fans will be in for a shock when it is revealed that Vanraj has been helping Maya to keep the couple separated.
ALSO READ: Anupamaa Fans Celebrate ONE Year Of Anu-Anuj's Wedding; Revisit Their Favourite MaAn Moments From The Show- Take A Look
According to the reports doing the rounds on social media, Vanraj and Maya will see Anu and Anuj getting closer. Maya will then proceed to text Vanraj and ask him if Anuja has told Anupamaa the truth, who then replies to her by stating that he hasn't. He goes on to warn Maya to stay quiet on the matter and not contact him much, so that they could avoid getting caught. However, according to a website, the fact that Vanraj has been helping Maya to keep Anu and Anuj separated will be exposed.
ALSO READ: Anupamaa Fans Get EMOTIONAL As They Wait For Their Favourite Anu-Anuj To Reunite- READ TWEETS
The viewers are definitely in for a treat as they will finally know what went down with Anuj, during all those days that he stayed with Maya. It will definitely be exciting to see Vanraj and Maya get what they deserve.
Image Source: Instagram