Anurag Kashyap Gets BRUTALLY Trolled For Lying About Vikram 'Not Picking Up His Calls'; Netizens Say, 'He Often Gives Out Half Truths And Idiotic Statements'
Anurag Kashyap is currently facing the wrath of the audience for lying about actor Chiyaan Vikram not picking up his calls when he was pitching the latter his upcoming film Kennedy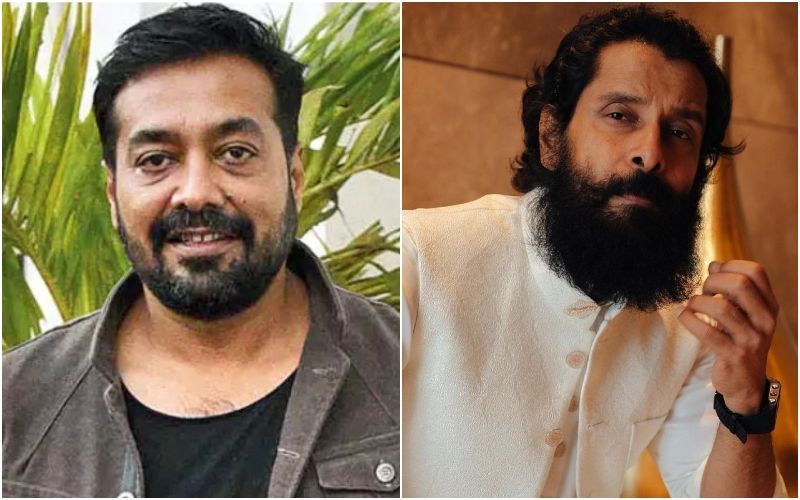 Bollywood filmmaker Anurag Kashyap is known to put his foot in his mouth when it comes to sharing anecdotes about his movies. He often makes the headlines for his ruined relationships with actors like Abhay Deol and Manoj Bajpayee, who have time and again explained that he twists what actually happened. He recently attended the Cannes Film Festival 2023 to screen his movie Kennedy. During an interview he had spoken about how he wanted to cast Ponniyin Selvan 2 actor Chiyaan Vikram as the lead, but the actor never picked up his calls.
Days after the interaction went viral, Vikram himself took to social media and issued a clarification on the matter. He tweeted that after coming to know that Anurag was trying to contact him, he himself contacted the producer and explained to him how he didn't get any mails or messages from him. The actor further stated that the contact information Anurag had used was old and no longer active which led to the miscommunication between them. He added, "I'm very excited for your film Kennedy and even more so because it has my name."
ALSO READ: Anurag Kashyap's Daughter Aaliyah Kashyap Gets ENGAGED To Her Boyfriend Shane Gregoire; Emotional Father Says, 'She Is All Grown Up'
Dear @anuragkashyap72 ,
Just revisiting our conversation from over a year ago for the sake of our friends and well wishers on social media. When I heard from another actor that you had tried to reach me for this film & that you felt I hadn't responded to you, I called you myself…

— Vikram (@chiyaan) May 22, 2023
For the unversed, the actor's full name is Kennedy John Victor and his stage name is Vikram. Well, it is safe to say that the clarification from the 57-year-old actor left the internet livid. Many called out the filmmaker for lying and revisited his old interactions with Deol and Bajpayee, where they had warned the public of his tendencies to share the incomplete truth. One wrote, "Anurag is a classified mad man, and in a want to look outspoken and honest, he often gives out half truths and idiotic statements. Not the first time this has happened. He has done it multiple times."
ALSO READ: Anurag Kashyap Faces Brutal BACKLASH From Twitter For Praising 'Patriarchal Casteist Movie' Bakasuran: 'Your Bar Has Gone So Low'
After being brutally trolled on social media for the same, Anurag replied to Vikram's tweet, reiterating what had happened and promised that he would work with the actor once before retiring from their careers.
Absolutely right Boss sir. For the information of people, when he found from another actor that I was trying to reach to him he called me directly and we realised that he had a different WhatsApp number. He gave me his correct information to reach out and even showed interest in… https://t.co/1xmImitvHY

— Anurag Kashyap (@anuragkashyap72) May 22, 2023
Written and directed by Anurag Kashyap, Kennedy stars Rahul Bhat and Sunny Leone in lead roles. The movie falls under the crime-noir genre.