Anupamaa SPOILER ALERT: Anuj Kapadia To Invite Shah Family For Ganesh Chaturthi Celebration; Vanraj Gets Into A Fight With Babuji-Samar
n the upcoming episode, Vanraj gets into a fight with Babuji and Samar over inviting Anuj Kapadia for Ganesh Chaturthi. Meanwhile, Anuj plans to invite Anupamaa for the festival at his home.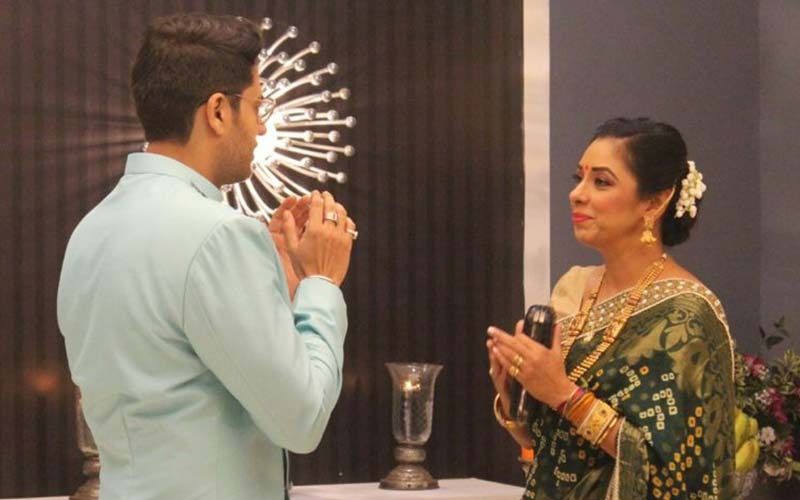 Rupali Ganguly and Sudhanshu Pandey-starrer Anupamaa has witnessed many surprising twists and turns in the past few days, courtesy Anuj Kapadia's entry. Yesterday, we saw that Anupamaa accepted Kapadia's partnership offer against Vanraj, Toshu and Baa. And, she has started going to the office. Now, in the upcoming episode, the Shah family will be seen gearing up for Ganesh Chaturthi celebrations.

While everyone prepares for the festival, a high voltage drama begins when Samar suggests that they should invite Anuj and GK as well for Ganpati celebrations. Hearing this, Vanraj gets furious and tells Samar that although Anuj is Anupama's friend he is not invited into their house.
This leads to a heated argument between Samar and Vanraj. The former mentions that even Kavya used to visit their house as a guest then why do they have a problem in inviting Anuj. Baa then gets angry at Samar thinking that he is influenced by Anuj. Vanraj then takes a decision that no one will go to Anuj's house for celebrating Ganesh Chaturthi as the family doesn't need to keep any connection with them. Babuji opposes his decision and tells him that he will go for the celebrations and no one can stop him.
Gopi Kaka, on the other hand, advises Anuj to call the Shah family for Ganpati celebrations to mark the new beginning. Also, Anuj tells Gopi Kaka that he can feel that either Vanraj doesn't like Anupamaa succeeding or he doesn't like him. Any which way he decides to intervene if Vanraj demeans or insults Anupamaa outside their home.
Image Source: /starplus/PR