Anupamaa SPOILER ALERT: Kavya Instigates Baa Against Anupamaa After She Accepts Anuj Kapadia's Offer
In the upcoming track, Anupamaa will finally leave the Shah's house after accepting Anuj Kapadia's partnership offer.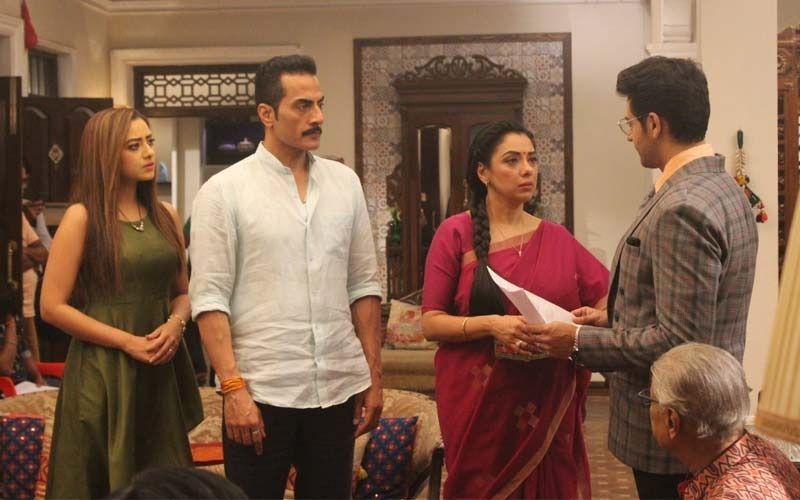 Rupali Ganguly and Sudhanshu Pandey starrer Anupamaa has been ruling TRP charts and of course audiences' hearts right from the day it was aired. The show has witnessed many surprising twists and turns in the past few days and thus, has kept viewers all hooked. In the latest episode, we saw Anupamaa accept Anuj Kapadia's business partnership and this left everyone including Baa irked. Both Anupamaa and Vanraj also had a war of words with the latter questioning his relation with Anuj - who is Anupamaa's childhood friend and lover.
In the upcoming episode, we will see Kavya leaving no opportunity to instigate Baa against Anupamaa. She tells Baa how Anupamaa has forgotten everything and has gone against her just to meet Anuj. And Kavya seems to have succeeded in brainwashing Baa, who is left upset with Anupamaa. Baa will be seen slamming and hurling insults at Anupamaa for going against her for Anuj.
Anupamaa then decides to leave Shah's house and in the upcoming track, she would be seen stepping out of the house with the support of Babuji. One can clearly see that two groups have been formed in the house - one supporting her and the other against her. While Kavya, Vanraj, Baa, and Toshu are against her, Babuji, Kinjal, Samar are supporting her decision.
Image Source: starplus PR