Anupamaa SPOILER ALERT: Love Brews Between Anuj And Maya After He Rescues Her From Goons
The makers of Anupamaa will be bringing a heavy dose of drama as Maya will be seen getting close to Anuj during Anupamaa's absence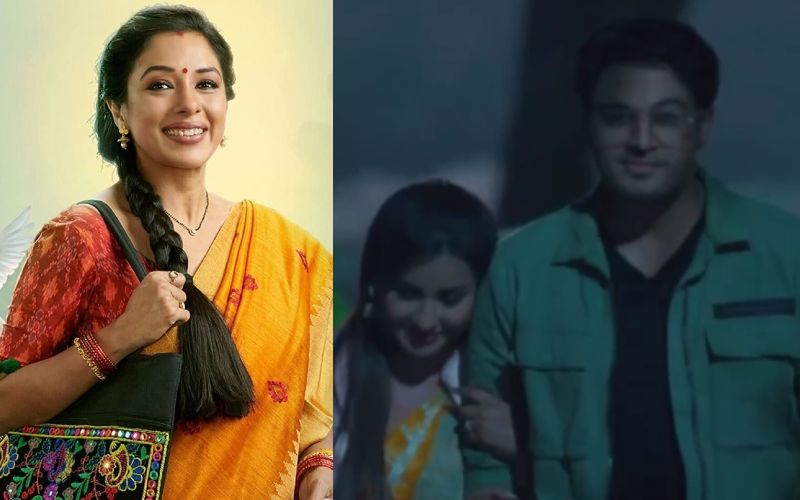 Anupamaa is currently one of the most loved serials on Indian television. The Rupali Ganguly and Gaurav Khanna starrer has kept the audience's interest with the unexpected turns in their storyline. Taking the drama up a notch, it seems like the makers will be creating havoc in the marital lives of Anu-Anuj. The current track of the show focuses on Maya trying to get closer to Choti Anu and Anuj during Anupamaa's absence.
Well, if reports by TellyChakkar are to be believed, some deadly goons will eve-tease Maya and Anuj will come for her rescue. He will become her knight in the shining armour and save her from her eve-teaser. It is being said that the duo will get close and Maya will fall even more deeply in love with Anuj.
She will be seen hugging him tightly and kissing him, which will be videographed by Sampat, who is one of the goons. Sampat will be seen making a video of the same and circulating it, leaving Anupamaa shocked. It will be interesting to see how makers plan on Anuj proving his innocence in the entire matter to his family and his wife.
It surely will be a waiting game for the audience to know if Maya and Sampat are an alliance and staged the whole thing, so she can get the custody of her biological daughter, be with Anuj and throw Anupamaa out of their lives.