Arshi Khan On Being Mistaken And Trolled As A Pakistani Citizen: 'My Roots Are In Afghanistan But I Am An Indian Citizen
n a recent interview, Bigg Boss 13 fame Arshi Khan opened up about being trolled over her citizenship. Scroll down to know what she has to say!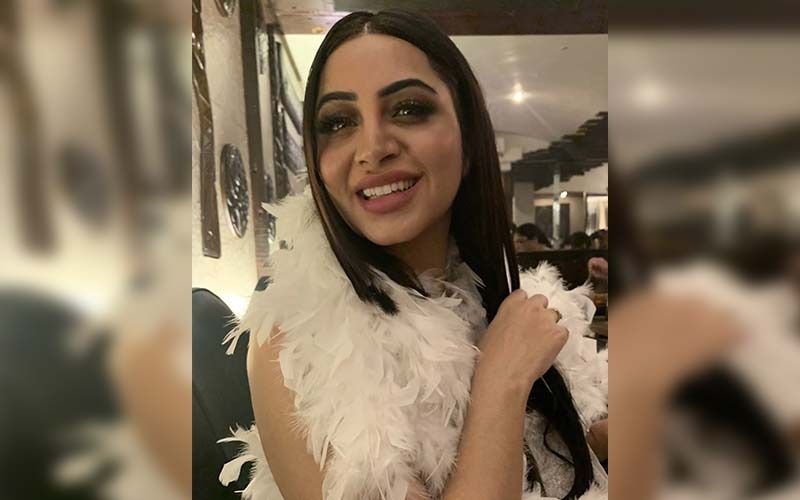 Bigg Boss fame Arshi Khan has opened up about being bullied on social media as many misunderstand her to be a citizen of Pakistan. To this end, the actress clarified that although her roots are in Afghanistan, she is an Indian citizen. She also revealed that she suffered a lot on her work front because of people 'unnecessarily targeting and trolling' her over her citizenship.
In a recent interview with ETimes, Arshi Khan said, "I have a hard time when people unnecessarily target and troll me while questioning me over my citizenship. They misunderstand me to be a citizen of Pakistan who is living in India. And for this confusion at times I have suffered on my work front too. These are such sad experiences of life. I want to make it clear once and for all that I am an Indian in every way. I own all Indian government approved identity cards. I am not from Pakistan, but very much from India."
Arshi added that she is an Afghani Pathan, and that her family belongs to the Yusuf Zaheer Pathan ethnic group. Her grandfather had migrated from Afghanistan and was a jailer in Bhopal.
Earlier, while speaking with SpotboyE about the current situation in Afghanistan, the Bigg Boss 11 contestant asserted that she was extremely disturbed, adding that she was especially worried about the female citizens of the county.
"I was born in Afghanistan and later migrated to India with my family. I am now worried about the female citizens of the county after Taliban's rule comes into force. I am Afghani Pathan. And It scares me and gives me goosebumps. I'm worried about the female citizens of the county. I was born there and the thought, if I was one among them, is actually making me scream out of fear," Arshi shared.

For the uninitiated, Afghanistan plunged into crisis after the Taliban captured the country's capital Kabul. They seized power for the first time since 2001. Their takeover has forced thousands of people to leave their homes and flee the country.
Image Source: Instagram/arshikofficial/