Arti Singh On Brother Krushna Abhishek And Uncle Govinda's Tiff: 'I Want Mamaji To Forgive Him'- EXCLUSIVE
Arti Singh while speaking about the ongoing issue between the two, says she wants this to get resolved soon and Govinda to forgive Krushna Abhishek. Although she maintains both of them are right in their place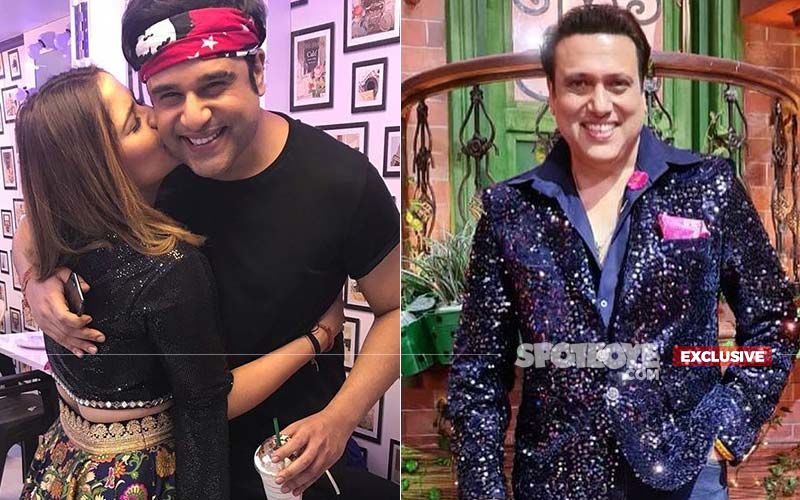 Television actress Arti Singh, who was also seen as a contestant in the reality show Bigg Boss 13, has opened up about the ongoing tiff between her brother Krushna Abhishek and uncle Govinda. The uncle-nephew duo has refrained from sharing screen on several occasions since a long time now.
Speaking about it Arti Singh exclusively told SpotboyE.com, "I would just like to say that it is between the family. And as a family member, I want these things to get resolved soonest. Main chahti hoon ki Krushna ko mamaji maaf karde aur unki maafi qubool ho jaaye. Not that on paper Krushna had said sorry. But haan vo bade hain aur dono hi apni jagah par sahi hai. And to be honest mujhe inke jhagde mein pyaar hi nazar aata hai. I really feel there is so much love between them so what is the point of doing all this. I just hope it gets resolved soon."
ALSO READ Arti Singh Opens Up On Govinda And Krushna Abhishek's Tiff, Says, 'Chi Chi Mama And His Family Doesn't Speak To Me Anymore'
For the unversed, Govinda and Krushna Abhishek had a major public fallout a few years ago. Since then, their families have maintained distance from each other. Their wives make sure to slam each other in public. This ensued again when recently Krushna skipped the Govinda special episode on The Kapil Sharma Show, leading to the latter's wife Sunita Ahuja lashing out at the comedian. Krushna's wife Kashmera Shah also took potshots at Govinda's wife.
However, talking to Subhash K Jha Krushna had sought forgiveness from Govinda as in his interview, he had mentioned, "I know they love me a lot. Or else why this anger? Yeh shabd sirf maa yaa baap hi bol sakte hain when they are upset with their children. I want this to be written by you: I love my mama and mami. I seek their forgiveness. I've tried many times. But they won't accept my apology. And therein lies the problem. I don't know why they are not willing to forgive me when I am like their child. So many times in so many interviews I've said that we will resolve our issues, and they've said so too. But we are still at loggerheads."
He had added, "I love my Mama and Mami. Their hostility disturbs me. Main andar se dukhee hoon. I am tired of this hostility. They are like my parents. The words Maamee used, 'Main shakal nahin dekhna chahti' are the words my own parents use when they are upset with me. Yeh to filmon mein Maa Bete ko ya Bhai Bhai ko bolta hai. It's not used in any other relationship. It's filmy. But it's okay. We are proud to be a filmy family."

Image Source: Instagram/govinda_herono1/krushna30, YouTube/SpotboyE