As Gauahar Khan Shut Troll For Their Nasty Comments On Her Latest IG Video, Here Are 6 Times The Actress Slammed Her Haters Like A Boss
Gauahar Khan is an active social media user. Today, take a look at times she shut down haters like a boss.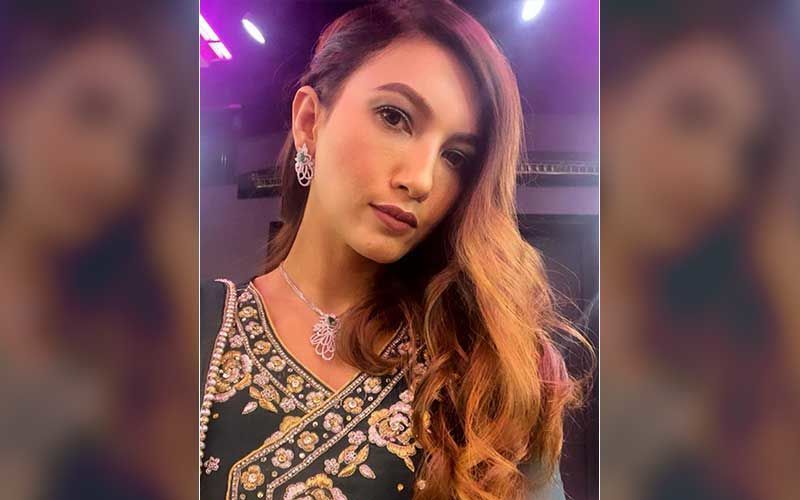 Gauahar Khan is one of the most loved stars in the industry. The stunning actress began her career as a model and later made her acting debut with Yash Raj Films' Rocket Singh: Salesman Of The Year. Post her debut movie, Gauahar went on to star in many films and successfully carved a niche for herself in the industry. These days, Gauahar has been making buzz because of her social media posts. The actress, who is known to speak her mind recently shut down a troll for saying 'women are always at man's feet.'
For the uninitiated, Gauahar uploaded a video on social media where her head is wrapped around her husband Zaid Darbar's legs. The video didn't go down well with an Instagram user who wrote, 'True Islam the women is a domination of man and always at his feet.' Gauahar was disgusted to read this comment and slammed the troll. She said, 'No loser, it's called comfort, friendship, love n companionship. In Islam the woman is described as not above nor below a man, it's next to him, so she can be close to his heart. Learn n explore before u talk some bulls**t." The actress has slammed trolls multiple times and we take a look at the same.
An Instagram user once degraded Gauahar for not speaking about Hina Khan's father's demise on social media. The actress gave it back by saying, "Because I am not a fake person to put it out only on social media. What I had to do, I did it. My connection with Hina is my from my heart and I don't need to prove my connection to really silly people like you." She added that she takes her decision on a personal level.
Gauahar and Zaid tied the knot last year. The actress slammed a news report for suspecting that she is pregnant three months after her marriage. Taking to Twitter, she wrote, 'Tumhara dimaag kharaab hai! Aur facts bhi. 12 saal chote waali galat news hui purani, go get ur facts right b4 typing! I've just lost my dad so have some sensitivity towards ur baseless reports. I am not pregnant, thank you very much!"
Gauahar was also trolled for posting videos and pictures on social media one and a half month after she lost her father. Taking to Instagram, she said, 'People are so sick, let me just address this. I lost my dad a month and a half ago and people were so quick to judge. 'Oh, you are already posting stuff. You are already putting pictures and dance videos.' Do you people even know what it takes to get over a loss? Do you know that a persona doesn't need to sit like this and wonder 'Oh my God, I am losing somebody?' You can't do that. In Islam, you can't grieve for more than three days. You have to move on, you have to live your life.." She asked people to stop judging others.
The actress was trolled for marrying a younger man. She later said that the age gap between her and Zaid is being misreported. The actress clarified that Zaid is younger than her by 6.5 years and not twelve years.
As many are aware, Gauahar entered Bigg Boss 14 as a toofani senior. After the completion of a task, Pavitra Punia was seen hurling abuses against Gauahar. Later she took a dig at the actress with a few tweets when she learned about it post walking out of the show.
Image Source:Instagram/GauaharKhan