Ashneer Grover Has Controversial Marriage Advice For Millenials And GenZ; IRKED Netizens Say, 'In Jaise Parents Ke Wajah Se Zindagi Bhar Therapy Leni Padti Hain'
Netizens do not seem amused as Ashneer Grover's unsolicited advice on marriage for millennials and GenZ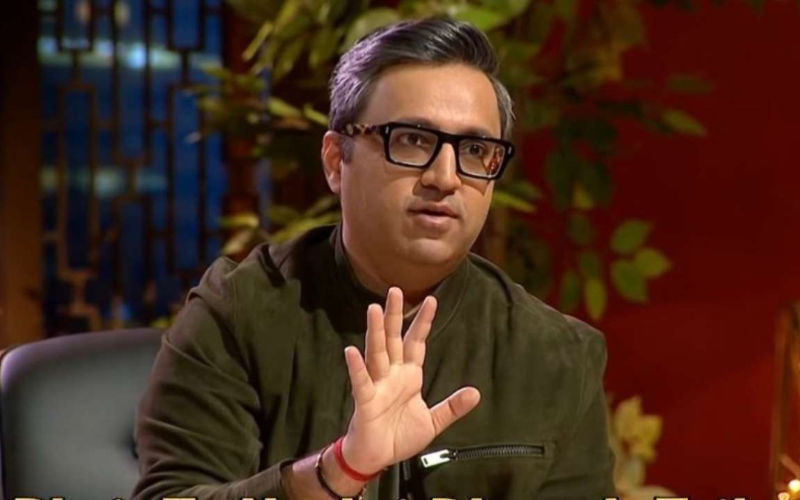 Grover's harsh responses to the entrepreneurs on the first edition of Shark Tank India even made some the other judges point that out to him. He, however, stood by his words and said, "Sometimes, you are nice to someone by not being nice to them".
Coming back to his latest remarks, netizens do not seem amused by Ashneer Grover's unsolicited advice on marriage for millennials and GenZ. Grover recently made an appearance on The Ranveer Show Podcast, and was asked on what lessons he learned in his 20s.
Replying to the same, Grover asked people to get married sooner and asked them not to delay the process.
"I have major view on people marrying late. There is a biological clock for both men and women. Get married early to get free and do bigger things in life," Ashneer Grover said in the interview.
Grover's controversial remarks about marriage advice has irked people on the internet. Now, netizens have slammed the ex-BharatPe founder on Twitter as one chimed in "Only a MAN can say "ap jaldi bachay karlo and then free ho jao to do bigger things" 😭😭😭😭😭 not everyone is made to follow the same graduation/shadi/bachay pipeline. u r NOT late in life. u r NOT behind or ahead of anyone. make ur life worth living for yourself pls (sic)."
Wow. Nice advise.

Quite similar to saying "Put up a fire in your house, you will be motivated and learn firefighting fast". Lol 🤣

It's quite sad that one needs to create external responsibilities to get motivated in life.

Anyways, was expected from this guy.

— Kapeel Kokane - CodeSketched (@kokaneka) January 14, 2023
Only a man can say 'get free' after marriage & kids, because the whole system is structured on the backbone of women's labour & sacrifice. Our mothers & grandmothers are examples. Remember that joke 'my dad would never know which grade I'm studying in' that we've all cracked?! https://t.co/5pE5CS5GK9

— Ruchita (@roocheetah) January 16, 2023
Shark Tank India 2 is currently one of the most popular shows on the internet and it has won audiences' hearts with a few special moments. Interestingly, Ashneer is not a part of the second season. During the first season, Anupam Mittal was 'hurt' when Ashneer said that the former has built just one brand, while he himself has built three.
Image Source: Instagram