Uorfi Javed Brutally TROLLED Over Her Tweet 'Life Is Too Short To Commit Suicide'; Netizens Say 'Your Dress Is Too Short, Be Patient You'll Get Movie'
Uorfi Javed gets brutally trolled over her recent tweet that says 'Life is too short to commit suicide Be patient you will die'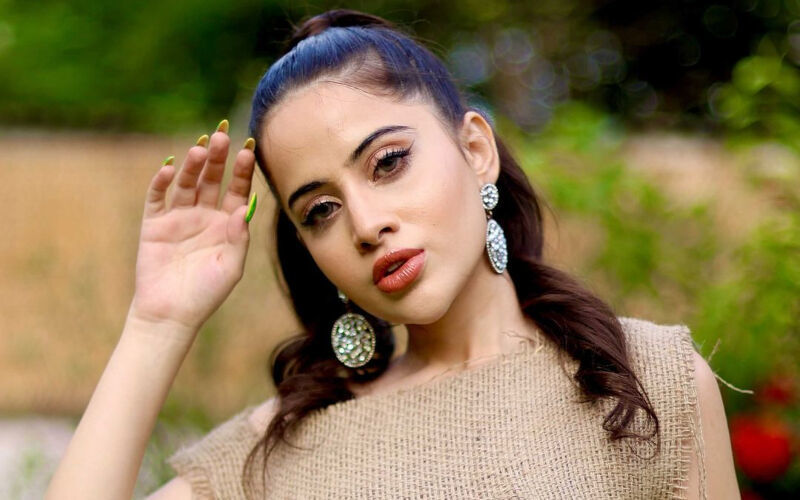 Everything around internet sensation Uorfi Javed makes headlines. Never goes a day when she does not grab headlines owing to her bizarre fashion sense. She is often seen stepping out wearing revealing outfits on the streets of Mumbai and many a time she finds herself at the receiving end on social media. And, recently, Javed got brutally trolled and faced backlash over her recent tweet about suicide. Netizens took nasty digs at her short clothes.
The Bigg Boss OTT fame model tweeted, "Life is too short to commit suicide Be patient you will die." In no time, her post went viral with netizens comparing her remarks to her short clothes. Reacting to her post, one user wrote, "Life short hain ki nhi pata nhi pr aapke dress kafi short hain Didi." Another asked, "Life is short But why is the dress getting shorter." A third user commented, "Dress is too short to wear Be patient you will get Movie chance also." One comment can be read, "But life is long enough to realise that What you wear is a nonsense."
ALSO READ: Urfi Javed Summoned By Mumbai Police After Nudity Complaint Filed Against Her By BJP Leader Chitra Wagh-Report
Life is too short to commit suicide
Be patient you will die

— Uorfi (@uorfi_) January 17, 2023
Uorfi Javed's post comes months after TV actress Tunisha Sharma committed suicide on the sets of her show. Javed came out in support of Sheezan Khan-who is in judicial custody and stated he cannot be held responsible for the actress's death.
Meanwhile, Uorfi recently lodged a complaint to the Maharashtra State Commission for Women (MSCW) accusing the BJP leader Chitra Wagh of threatening her. In her complaint, she stated she was feeling unsafe outside her home and sought police security.