Urfi Javed Summoned By Mumbai Police After Nudity Complaint Filed Against Her By BJP Leader Chitra Wagh-Report
Urfi Javed has been summoned by Mumbai Police due to a nudity complaint filed against her by BJP Leader Chitra Wagh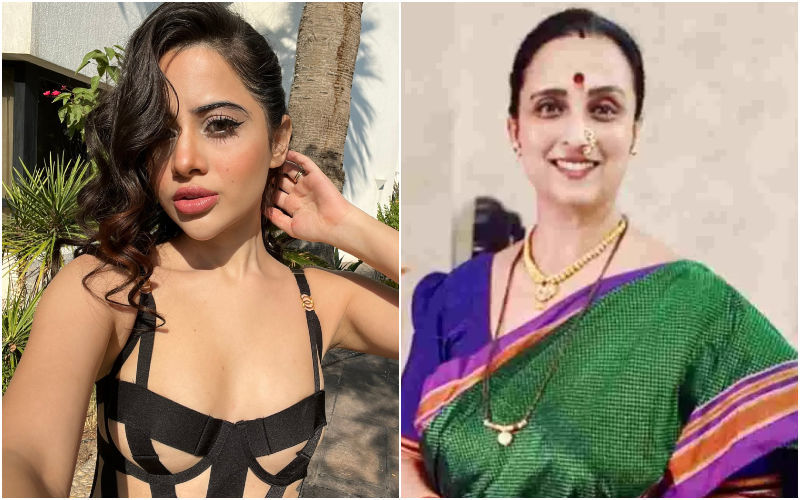 Bigg Boss OTT fame Urfi Javed and BJP leader Chitra Kishor Wagh have been at loggerheads on social media for quite some time now. Their ongoing fight does not seem to pacify soon as both have taken a legal route against each other. Recently, the BJP leader filed a Police complaint against Urfi alleging she has been misusing the freedom of thought granted by the constitution. Following her complaint, Javed has been summoned by Mumbai Police.
Recently, Javed along with her lawyer Nitin Satpute met Maharashtra State Commission of Women chairperson Rupali Chakankar at her office. Her lawyer filed a complaint against Chitra Wagh accusing her of "threatening and intimidation" on the public platform. Even on social media too, the actress lashed out at Chitra and explained to her that no article in the constitution can put her in jail.

"Unless my n*****s and my v***** is seen, you can't send me to jail. These people are only doing this for media attention. I got some better idea for you Chitra Wagh. How about doing something against human trafficking in Mumbai which is still very much there. How about shutting those illegal dance bars?," wrote Urfi.
For the unversed, Javed is known for her bold sense of style. She is often seen posing for paparazzi on the streets of Mumbai wearing bizarre and revealing outfits.