Bade Achhe Lagte Hain 3 SPOILER ALERT 13th July 2023: Ram And Priya Start Getting Closer To Each Other, Latter's Parents Get Suspicious
In the upcoming episodes of Bade Achhe Lagte Hain 3, Ram and Priya will grow fond of each other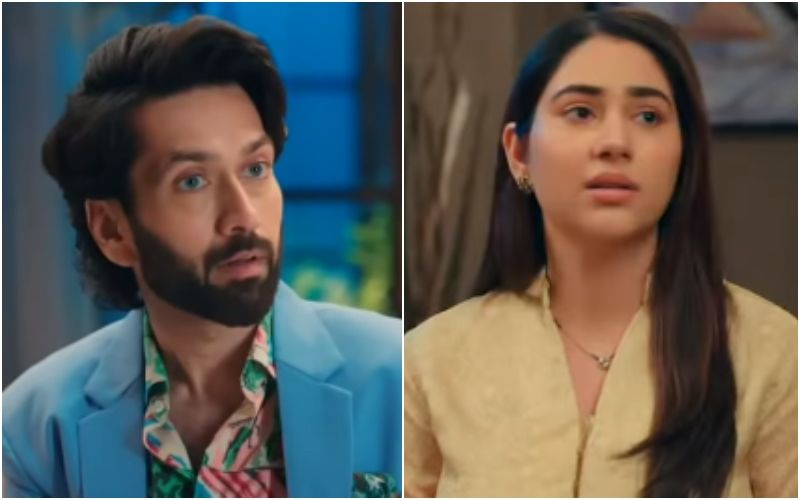 Sony Television's beloved show Bade Achhe Lagte Hain 3 enjoys a huge fanbase because of the on-screen and off-screen chemistry between the leads Disha Parmar and Nakuul Mehta. The actors are reprising their roles of Priya and Ram from the second instalment of the franchise and it is safe to say that the fans are in love with RaYa. In the previous episodes it was seen that amidst all the dramas and people trying to keep them apart, Ram and Priya get hitched in the presence of their family and friends.
They try to settle in with each other and are slowly learning more and more about each other other every day. The previous episode witnessed a lot of drama. Not only did Ram warn Kriti to not tell Shalini about the truth, he also scolds Yuvraj for not completing his work on time. On the other hand, Priya becomes the perfect bahu Shalini always wanted. She gives her new daughter-in-law the keys to the house. Priya teasingly tells Ram that one day the Kapoor mansion will be named Priya Palace.
ALSO READ: Bade Achhe Lagte Hain 3 SPOILER ALERT 12th July 2023: Ram Drops Priya At Her Clinic; Stops Kriti From Telling Shalini The Truth
It will also be seen that Ram will start missing his father a lot. He will get emotional on the day of his father's death anniversary. Ram wll talk to his father and express that he has achieved a lot. He will talk about Priya and reveal how she is a nice girl and that he would have loved her if he were still alive.
With such an interesting plot line in store for the fans, it will be interesting to see Ram and Priya's love story unfold now that they are married. Fans will surely be in for a treat to watch their favourite RaYa, recreate magic on the small screen with their amazing chemistry.
Image Source: Instagram